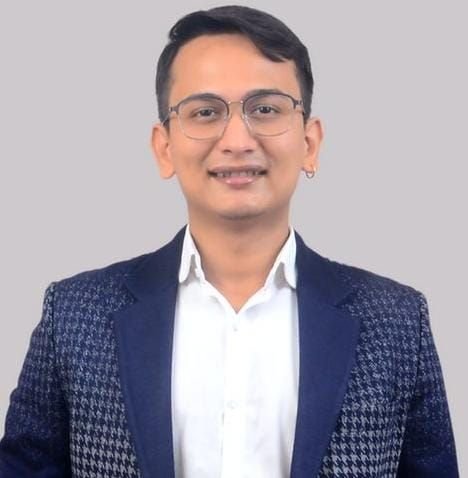 India's role as the host of the 2023 G20 summit marks a significant historical moment on the world stage. Dignitaries from around the globe are converging in New Delhi for this important event. It comes at the conclusion of a remarkable year for India, characterized by noteworthy accomplishments such as a successful moon landing and the country's ascension as the world's most populous nation.
Snehaashish Pathak, an Entrepreneur & Political Advisor responsible for coordinating collaborative initiatives between different levels of government, has graciously shared insights into diverse facets of the G20 summit. He has also illuminated the various governmental efforts undertaken by India to propel economic and digital progress.
Mr. Pathak's viewpoint underscores that India's G20 Presidency goes beyond a mere event, signifying the initiation of the "Nectar Era" – a 25-year expedition spanning from India's 75th to 100th year of independence. This period symbolizes India's aspiration for a future society characterized by prosperity, inclusivity, and a profound focus on humanity. It's a transformative voyage that impacts every individual, emphasizing collaborative advancement and collective well-being.
Global Influence in Diverse Sectors
India's role in the G20 extends beyond symbolism; it's about meaningful contributions to global challenges. In reforming multilateral development banks, India has played a crucial role, striving to align these institutions with contemporary global needs.
The India Stack, a pioneering digital citizenship initiative, has garnered international acclaim for promoting financial inclusion and technological innovation. Simultaneously, India is fostering a thriving global startup ecosystem through initiatives like Startup20.
One of the standout efforts is India's advocacy for a permanent seat for the African Union within the G20. This move underscores India's commitment to equitable global representation and bridging the gap between developed and developing nations.
Under the esteemed leadership of Prime Minister Shree Narendra Modi Ji, India has become a unifying voice for the Global South, advocating for the emergence of these regions, fostering cooperation among them, and championing a more democratic world order.

Advancements in India's Transition towards a Digitalized Social Welfare System
New Delhi is strategically harnessing the advancements made in shaping India's digital welfare state, notably through pioneering initiatives like the Aadhar card and United Payments Interface. At the G20, New Delhi is fervently advocating for the establishment of a multilateral funding body dedicated to fostering digital public infrastructure (DPI), which dovetails seamlessly with the broader mission of cultivating smart, sustainable, and resilient urban infrastructure. In essence, these ambitious endeavors collectively aim to position India as the preeminent advocate and leader for the Global South on the global stage.
The G20's Influential Role
The G20 operates without a permanent secretariat and relies on the collaborative efforts of sherpas from member states, finance ministers, and central bank governors. Their collective work focuses on promoting international economic cooperation, with a particular emphasis on preventing global financial crises. The group's influence in shaping global monetary policy is undeniable.
India's historic hosting of the G20 Leaders' Summit in 2023 marked a milestone with 43 senior delegations in attendance, the largest ever in G20 history. Amitabh Kant, India's G20 Sherpa, spearheads the nation's mission to create a shared global future based on a rule-based order, peace, and equitable development through the Amrit Kaal initiative.
The central theme of India's G20 Presidency, "Vasudhaiva Kutumbakam" or "One Earth – One Family – One Future," reflects its commitment to global unity. Operating within the Troika framework alongside Indonesia and Brazil, India's Presidency extends invitations to nine countries, emphasizing India's proposal for full-time membership for the African Union.
A Beacon of Hope in Challenging Times
India's leadership in the G20 comes at a pivotal moment as the world grapples with post-pandemic recovery, inflation, and supply chain disruptions. India's leadership is seen as a beacon of hope, guided by the principle of Vasudhaiva Kutumbakam – collective prosperity and global solidarity
India's leadership in the G20 summit aligns perfectly with its rising stature as an economic powerhouse. Moreover, the nation's stock market has gained significant prominence in the eyes of emerging market (EM) investors. This fiscal year has witnessed a remarkable surge of $19 billion in investor confidence, underscoring India's allure as a prime investment hub. The Troika comprising India, Indonesia, and Brazil offers a unique opportunity to address regional development concerns. As India welcomes the world's top economies and leaders, it aspires to establish a new world order characterized by justice, prosperity, and harmony. This G20 Presidency, with its compelling vision, marks a pivotal moment in India's diplomatic history and global leadership.
In conclusion, India's G20 Presidency symbolizes a commitment to unity, sustainability, and inclusive growth on the global stage. It is not just a moment in time but a significant chapter in India's journey towards a brighter, more equitable world.