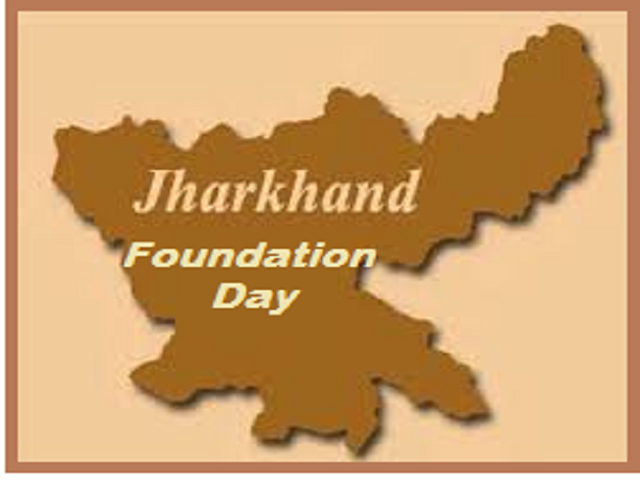 The Congress government always cheated the people of Jharkhand. Their demand for a separate Jharkhand was not heard till the time the Congress government was at the Centre. Whereas when the BJP government came to power, their demand was fulfilled. After this the decades old demand of separate Jharkhand was fulfilled and a separate state was formed. This was stated by National President of ST Morcha Rajeev Urang on the occasion of Jharkhand Day organized in Tripura Simna assembly constituency.
He further said that not only this, ever since the formation of the BJP government, it has been continuously working in the interest of the workers in Tripura as well. The government is taking care that the workers do not face any kind of problem. How much the Tripura government thinks about the tribals and laborers, it is known from the fact that the government is celebrating Jharkhand Day here.
Urang said, Congress always cheated the people of Jharkhand. His demand was not heeded. In 2000, when the BJP government came to power at the Centre, they implemented the demand for Jharkhand. He said, the Tripura government is also continuously working for the workers. Not letting any problem happen.
On this occasion, Tripura State President Rajeev Bhattacharya said, Jharkhand Day is being celebrated in Tripura on the call of the Prime Minister of the country. This program is being organized in honor of the people who have come here from Jharkhand under the Prime Minister's Ek Bharat, Shreshtha Bharat. He said, at this time the central government as well as the state government is laying emphasis on the development of all. Along with this, special attention is also being given for the upgradation of tea garden workers.
On this occasion, Union Minister Pratima Bhowmik said, all the Jharkhandis who are here are our people. For many years, the people living here did not have any land for their houses, but now the BJP government has resolved to give them land. On this occasion, along with senior BJP leaders, workers of various tea gardens were present in the programme.