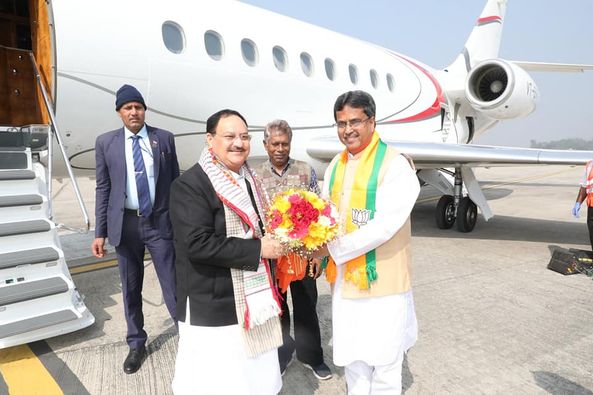 JP Nadda, the president of the Bharatiya Janata Party at the national level, arrives at Tripura's Maharaja Bir Bikram Airport in anticipation of the state's next assembly election in 2023.
Dr. Manik Saha, the chief minister of Tripura, and other top Bharatiya Janata Party officials greet JP Nadda warmly at the Airport.
He will speak at election rallies in support of party candidates in the Kumarghat and Amarpur regions.
The Bharatiya Janata Party members are optimistic that they will win the assembly election again and they feel that they have done enough work for the people of Tripura to earn it.
This would allow it to maintain the double-engine administration that Prime Minister Narendra Modi had planned for the state.