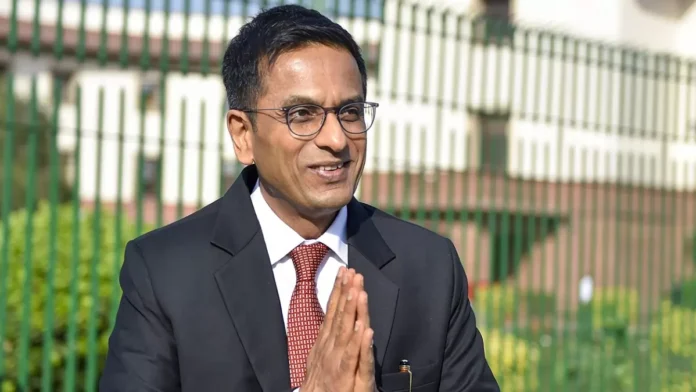 The hearing for the case against HW News Network and its journalists held in the Supreme Court today. The matter (Theo Connect Pvt Ltd & Ors vs State of Tripura vs Others) is listed before a bench headed by Justice DY Chandrachud.
Justice Chandrachud and Justice Hima Kohli did the hearing of the bench in the top court. On the other hand, if we talk about Malme, then this matter is related to the report of communal violence in the north-eastern state.
Advocate Sandeep Deshmukh and senior advocate Luthra appeared for HW News and its journalists in the court today.
On November 14 last year, Tripura Police had arrested HW News journalists Samridhi Sakuniya and Swaran Jha from Assam. However, a day later, a local court in Tripura granted him bail.
The two journalists were reporting from the ground, including investigating alleged incidents of vandalism and attacks on mosques in the state in connection with the violence in the region in October last year.
However, the matter reached the Supreme Court after several FIRs were registered against journalists on the complaint of VHP and others. On the other hand, Tripura Police had accused the digital news platform and its journalists of promoting enmity and criminal conspiracy.
In December 2021, the Supreme Court had stayed all criminal proceedings in cases against HW News Network and its two journalists.
A bench headed by Justice Chandrachud then stayed the criminal proceedings and sought a response from the state government on the journalist's plea to quash the FIR against him.