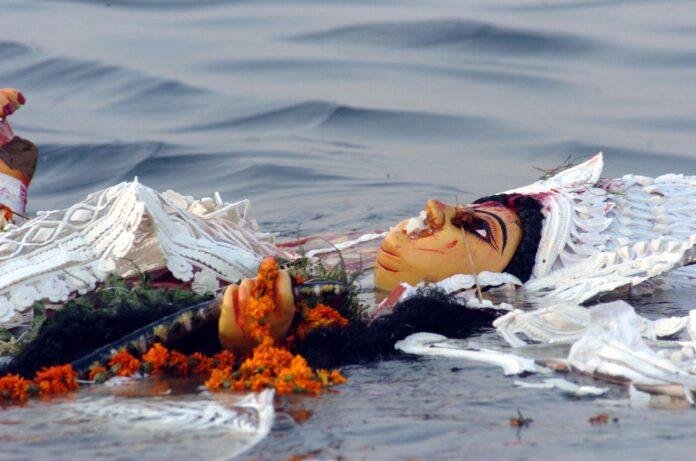 Durga Puja festival after so many celebrations came to an end on Wednesday with the immersion of murtis on the occasion of Vijaya Dashami.
The devotee men, women, and children bid adieu to Maa Durga and her children with heavy heat as the festival came to an end.
The immersion of murtis took place in the major rivers in Assam. Before that, a group of devotees lined up on both sides of the road to catch the last glimpse of murtis. The colors were celebrated and people played in the ghats of immersion.
The arrangement was made by the people for the immersion of murtis on Wednesday in Assam, Tripura, and the northeastern region with historical events forming part of the themes for decorations.
As a part of 'sindoor Khela', married women applied sindoor on the Devi and offered sweets to her followed by applying sindoor on each other's faces. In Agartala, Tripura Chief Minister Manik Saha, whose family has been organizing Durga Puja for many years, led the immersion processions at the Dashami ghat on the outskirts of the capital city.