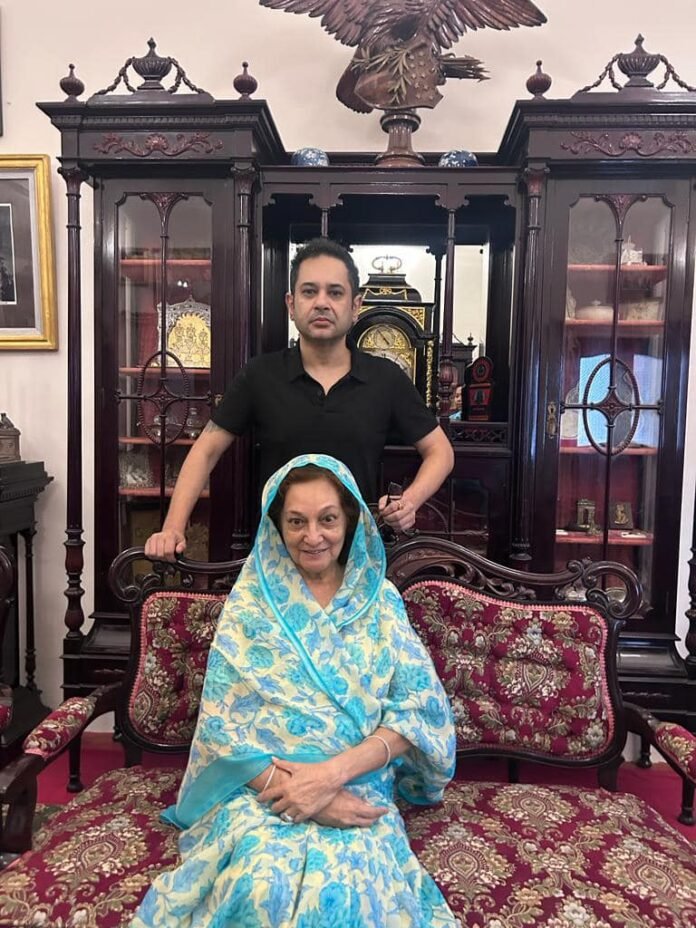 Bubagra Pradyot Bikram Manikya Debbarma recently took to his social media platform to share a heartfelt encounter. He expressed his privilege of meeting Maharani Priti Devi her aunt, the last surviving daughter of the esteemed Maharaja Bir Bikram and Maharani Kanchanprabha Devi, during his visit to Kutch.
This poignant reunion carries significant historical and cultural weight. Maharaja Bir Bikram, a visionary ruler, is credited with modernizing and transforming Tripura during his reign from 1923 to 1947. His legacy continues to shape the state's identity and development.
Maharani Priti Devi, as the last living link to this illustrious lineage, holds a unique place in the annals of Tripura's rich history. Her presence serves as a living testament to the enduring spirit and heritage of the royal family.
During their meeting, Bubagra Pradyot Bikram Manikya Debbarma and Maharani Priti Devi exchanged conversations that undoubtedly touched upon cherished memories and the historical legacy of their family. This encounter not only symbolizes the continuity of a storied heritage but also highlights the importance of preserving and honoring Tripura's royal history.