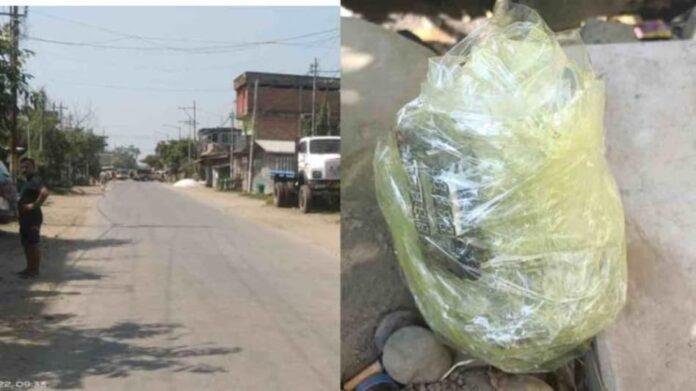 A team of singjamei police has defused a hand grenade wrapped in a polythene which was placed in front of the entrance of Th. Eliza Devi,(44), commissioner of ward no. 16 of Singjamei Assembly Constituency around 5 am, today morning.
The IED Bomb was found placed in front of the house of BJP Ward commissioner's house.
This created a tensed atmosphere. Luckil, the singjamei police rushed to the spot on time and succeeded in defusing the IED Bomb, leading to no harm.
Reportedly, the corporator has received many texts from an unknown number.