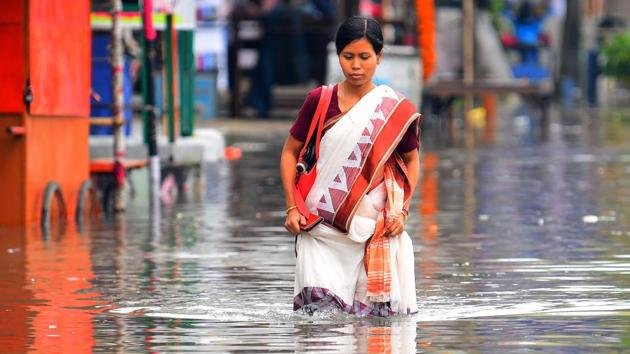 Heavy rainfall followed by thunderstorms on April 21 has caused widespread destruction across Tripura, with thousands of houses severely or fully damaged. The Khowai district has been the worst affected, with over 1,100 houses damaged, including one fully damaged and 32 severely damaged, according to a detailed report from the State Emergency Operation Centre. In addition, Longtorai Valley Sub-division of Dhalai district has reported 842 houses damaged, including 18 fully damaged, 156 severely damaged, and 668 partially damaged.
The government has taken measures to provide relief to the affected families by opening two relief camps, where 534 inmates from 120 families are currently staying. Other sub-divisions and districts such as Kanchanpur, Kumarghat, Gandacherra, Teliamura, West district, Sepahijala district, and Gomati district have also reported varying degrees of damage to houses and public buildings due to the thunderstorm.
The government has allocated financial assistance of Rs 4.15 lakh to victims in Bishalgarh sub-division under Sepahijala district, and is actively working to provide support and relief to those affected by the recent thunderstorms in Tripura.
The widespread destruction caused by the thunderstorms highlights the need for prompt response and measures to mitigate the impact of natural disasters, protect vulnerable communities, and support those affected to rebuild their lives. The government and local authorities are closely monitoring the situation and taking necessary steps to provide assistance to those in need during this challenging time.