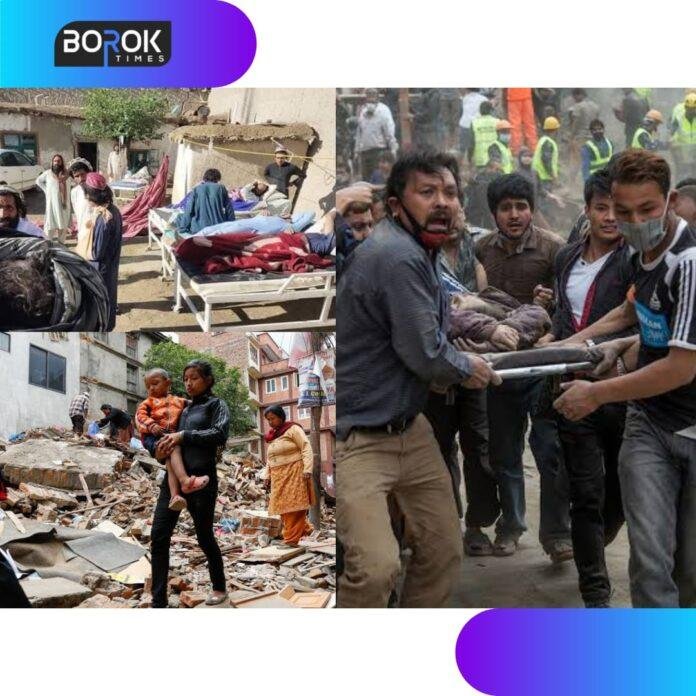 After the devastating earthquake in Afghanistan, the Taliban has appealed for international support.
As per the reports, the South Eastern Paktika province was mostly affected by the catastrophic 6.1 magnitude earthquake and the UN is struggling to provide emergency shelter and food aid. With more than 1,000 people killed and at least 1,500 injured, there are unknown numbers buried in the rubble of ruined and mud-build homes.
Heavy rain has caused the rescue efforts to be operated and a lack the resources.
The survivors and the rescuers said that the villages were nearly destroyed completely with that were near the epicenter of the quake. The roads and the mobile towers were also destroyed separating the people from the other worlds and hence their fear that the death toll will rise further.
The deadliest earthquake to strike the country in two decades is a major challenge for the Taliban, the Islamist movement which regained power last year after the Western-backed government collapsed.
The earthquake struck about 44km (27 miles) from the city of Khost and tremors were felt as far away as Pakistan and India.
Abdul Qahar Balkhi, a senior Taliban official, said the government was "financially unable to assist the people to the extent that is needed". Though the neighboring countries, world powers, and aid agencies were helping the country, the bits of help that need to be increased added Abdul Qahar Balkhi.
"The assistance needs to be scaled up to a very large extent because this is a devastating earthquake which hasn't been experienced in decades."
António Guterres, the head of the United Nations, said the agency had "fully mobilized" over the disaster. Health teams, medical supplies, food, and emergency shelters were on route to the quake zone, UN officials said.
As per the UN's Office for the Co-ordination of Humanitarian Affairs reports, more than 7,000 people have been killed in earthquakes in the country over the past decade. There are an average of 560 deaths a year from earthquakes.
Most recently, back-to-back earthquakes in the country's west in January killed more than 20 people and destroyed hundreds of houses.
Even before the Taliban takeover, Afghanistan's emergency services were stretched to deal with natural disasters – with few aircraft and helicopters available to rescuers.