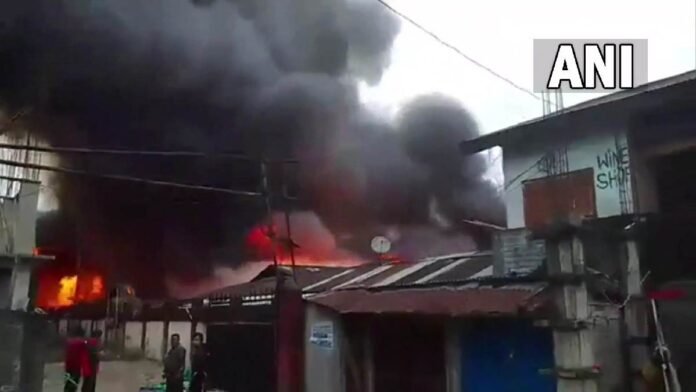 A massive fire has broken out in a market in Itanagar, the capital of Arunachal Pradesh. Hundreds of shops have been gutted due to the fire. Fire tenders reached the spot and brought the fire under control after hours of effort. The cause of the fire could not be ascertained. However, the loss is being assessed in crores of rupees.
According to the agency, the incident of fire is from the oldest Naharlagun Daily Market in the state. Naharlagun Market is near to fire station and police station. At the same time, its distance from the capital Itanagar is 14 km. Police said that no casualty was reported in the accident. The fire started around four in the morning.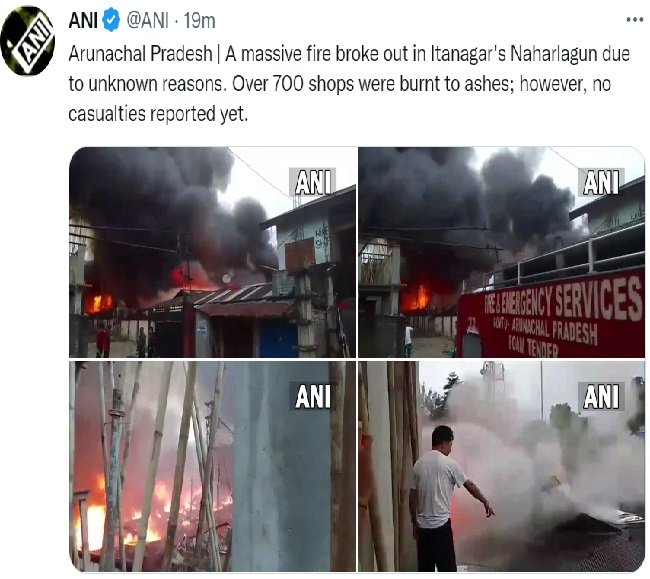 Police said that firefighters immediately swung into action as soon as the fire broke out. Most of the shops were made of bamboo and wood. So the fire spread rapidly. The LPG cylinders added fuel to the fire, causing the fire to flare up. Police said that it took a lot of effort to douse the fire.
The loss of crores of rupees is being feared due to the fire. SP Jimmy Chiram said that why the fire started is not known. At present, the reason for this is being investigated.
The shopkeepers alleged that as soon as they got information about the fire, they reached the fire station of Paes, but no personnel were found there. At the same time, when firefighters arrived, there was no water in their vehicles.