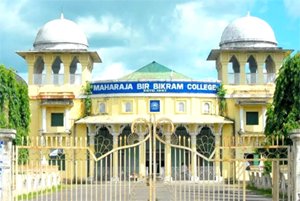 The Department of History of Maharaja Bir Bikram (MBB) University is all set to organize a two-day seminar on "Buddhism and Sanatana Dharma's Influence in Southeast Asia" on April 28 and 29, 2023. The seminar will take place in the university's conference hall and will see the participation of eminent scholars, researchers, and historians from India and other Southeast Asian countries.
The primary objective of the seminar is to explore the impact of Buddhism and Sanatana Dharma in Southeast Asia, with a particular focus on the exchange of cultural and intellectual ideas between India and Southeast Asia. The event will also examine how these ideas have influenced the socio-economic, political, and religious practices of Southeast Asian societies.
The seminar will comprise of various technical sessions where papers will be presented and discussed by the participants. The sessions will cover a broad range of topics such as the influence of Buddhism and Sanatana Dharma on Southeast Asian art and architecture, literature, trade and commerce, and social and cultural practices.
The keynote address of the seminar will be delivered by Dr. Surya Kanta Misra, former Minister of West Bengal, and a well-known historian and scholar. The event will also feature a cultural program showcasing the cultural diversity of Southeast Asian countries.
The seminar is expected to provide a platform for scholars and researchers to share their research findings and ideas and facilitate a better understanding of the historical, cultural, and intellectual connections between India and Southeast Asia.