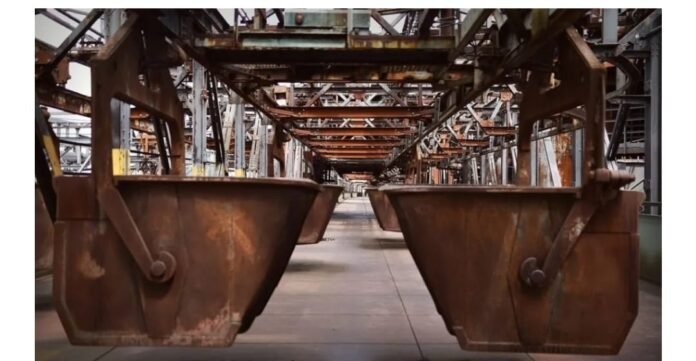 In a significant breakthrough, the Shallang police in Meghalaya's West Khasi Hills district apprehended four individuals on charges of operating an illicit coke plant. The arrests mark a major milestone in the ongoing efforts to combat illegal activities in the region.
The police, acting on a tip-off, conducted a well-coordinated operation that led to the discovery and subsequent dismantling of the clandestine coke plant. The arrested individuals, whose identities have not been disclosed yet, are believed to have played crucial roles in the plant's operations.
The illegal coke plant, suspected to have been running for a considerable period, posed a significant threat to the environment and public health. The production of coke involves several hazardous substances and processes that can have severe consequences for both humans and the ecosystem.
Authorities have intensified their crackdown on such illicit activities, prioritizing the preservation of the environment and the welfare of local communities. The successful apprehension of these individuals reinforces the commitment of law enforcement agencies to maintaining the rule of law and safeguarding the region from the harmful effects of illegal industrial operations.
The local authorities, in collaboration with relevant departments and agencies, are conducting a thorough investigation to determine the full extent of the operation and identify any potential accomplices. This will ensure that all those responsible for the illegal coke plant are held accountable and face the appropriate legal consequences.
The arrest of these individuals also serves as a stern warning to others involved in similar unlawful activities. It sends a clear message that the authorities are vigilant and committed to curbing the exploitation of natural resources, protecting the environment, and ensuring the well-being of the people of Meghalaya.
Efforts are underway to mitigate any environmental damage caused by the illegal coke plant. Authorities are taking necessary steps to remediate the site and minimize the potential risks associated with its operation. Additionally, awareness campaigns will be conducted to educate the local populace about the harmful effects of such illegal industrial activities.
The authorities have urged the public to actively participate in reporting any suspicious activities that may be detrimental to the region's well-being. Such collaboration between law enforcement agencies and the community is vital in maintaining law and order and preserving the natural beauty of Meghalaya.
As the legal proceedings unfold, the impact of this successful operation against the illegal coke plant will resonate throughout the region. It serves as a reminder that illegal activities will not be tolerated, and the law will prevail, ensuring a safer and more sustainable future for Meghalaya and its inhabitants.