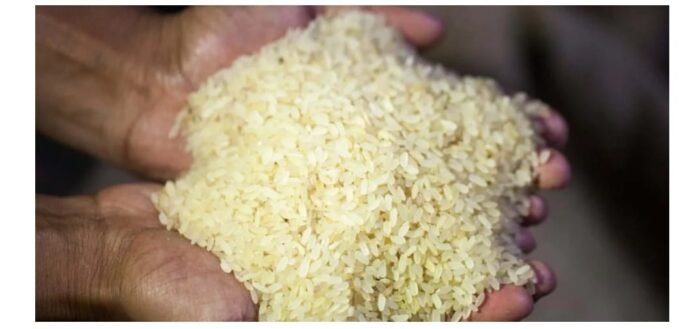 Guwahati, Meghalaya – In a recent development, Cabinet Minister Paul Lyngdoh announced the completion of the enquiry report investigating the 2021 rice scam in Meghalaya. Furthermore, Minister Lyngdoh strongly dismissed allegations surrounding the Integrated Child Development Services (ICDS) scam, categorizing them as baseless and lacking factual evidence.
The announcement by Minister Lyngdoh comes after a thorough investigation conducted by a dedicated team assigned to probe the rice scam, which had raised concerns over the distribution of essential food supplies in the state. The inquiry report, the culmination of extensive research and examination, aims to shed light on the alleged irregularities in the distribution process.
During a press conference held in Guwahati, Minister Lyngdoh emphasized the government's commitment to transparency and accountability. He assured the public that the enquiry report has been prepared with utmost diligence, adhering to established protocols and considering all relevant factors. The minister expressed confidence in the report's findings and reiterated the government's determination to address any wrongdoing promptly.
Regarding the ICDS scam allegations, Minister Lyngdoh categorically labeled them as baseless and lacking substance. He highlighted the absence of concrete evidence supporting the claims made against the ICDS program and emphasized the need for responsible journalism and factual reporting to avoid spreading misinformation.
While addressing concerns raised by the public and media, Minister Lyngdoh acknowledged the importance of holding the government accountable and ensuring a fair and just society. He assured that the government remains committed to conducting impartial investigations and taking appropriate action against any proven instances of corruption or malpractice.
The completion of the enquiry report and Minister Lyngdoh's statement serve as significant milestones in addressing the rice scam issue in Meghalaya. The report's findings are expected to shed light on the alleged irregularities, enabling the government to take appropriate measures to rectify the situation and prevent similar incidents in the future.
As the investigation proceeds, it is crucial for the public and media to await the release of the official report and its subsequent analysis. In the interest of justice and fairness, it is essential to provide a platform for all concerned parties to present their viewpoints and cooperate with the ongoing investigation.
As the government's commitment to transparency and accountability remains at the forefront, Meghalaya eagerly awaits the release of the enquiry report, which is expected to bring clarity to the rice scam issue while further examining the validity of the ICDS allegations.