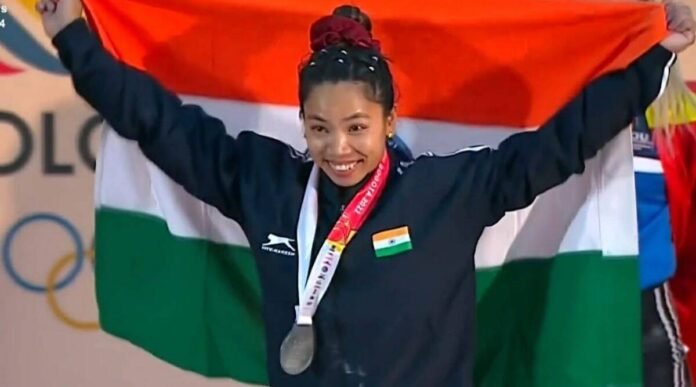 The northeastern Manipur Olympic medalist – Mirabai Chanu – won silver at the 2022 World Weightlifting Championships in Bogota, Colombia.
She beat the Tokyo 2020 champion Hou Zhihua of China to win silver at the world championships. . Jiang Huihua, from China won the gold medal with a combined weight of 206 kilograms.
Despite battling wrist pain, Mirabai Chanu lifted a total weight of 200kg (87kg snatch + 113kg clean and jerk) for her second world championships medal. She won the gold in 2017 and finished fourth in the 2019 edition.
"Extremely humbled and grateful for this victory. A small step towards our eventual goal of Olympic gold" said Mirabai Chanu after winning the silver medal.
She added: "Gratitude to my coach Vijay sir, our president IWLF Sahdev Yadav sir, sports authority of India, all the stakeholders and well-wishers."
Mirabai Chanu from Manipur had previously won gold in the 2017 world weightlifting championship.
Mirabai won the gold medal at the 2022 edition of the commonwealth games.