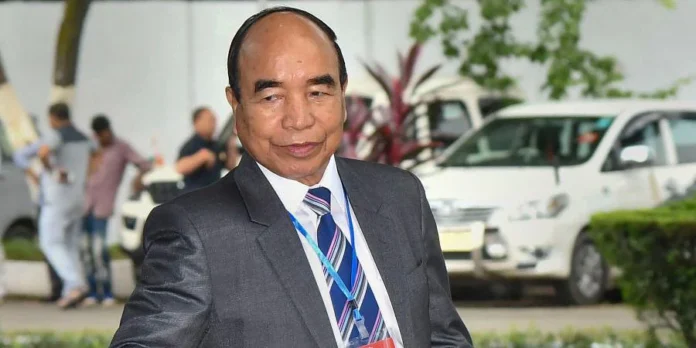 After a video that went viral of Mizoram's Chief Minister's daughter misbehaving with a skincare dermatologist at a clinic, Chief Minister Zoramthanga finally today on Saturday, August 19 issued an official apology on behalf of his daughter's misconduct of behavior and said that he has nothing to say in justification or defence of her action and is ashamed of her behavior.
In a handwritten post that the CM on Saturday posted on his Instagram handle, he wrote, "We have nothing to justify or say in defence of our daughter's behavior towards the doctor. We ask forgiveness from the doctor and the public." The Chief Minister additionally informed that he had already visited the said doctor and has asked for an apology personally.
Chief Minister Zoramthanga's daughter Milari Chhangte, reportedly, a few days ago while visiting the the dermatologist's clinic, was asked by him to come to the clinic with an appointment prior to visiting him for consultation. This outraged Milari and she vented out her anger on the doctor in a humiliating manner.
The action created an uproar amongst the medical fraternity of Mizoram's capital city Aizawl and around some 800 doctors staged a protest against the incident and condemned Milari's action.
The members of the Mizoram branch of the Indian Medical Association, on the other hand, as a sign of protest against the incident, wore black badges to their workplace. The Association in a statement also said that "We want such acts of violence against medical practitioners not to be repeated.".