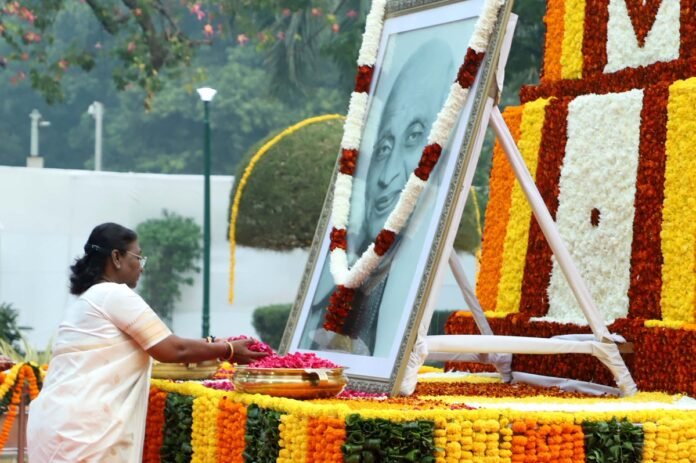 Nagaland marked the celebration of Rashtriya Ekta Diwas, or National Unity Day, with fervor and enthusiasm across the state. The occasion, observed on October 31st, commemorates the birth anniversary of Sardar Vallabhbhai Patel, a pivotal figure in India's freedom struggle.
Various events and activities were organized throughout Nagaland to honor the legacy and contributions of Sardar Patel. The day was dedicated to promoting unity, integrity, and the spirit of oneness among the citizens of the state.
The Rashtriya Ekta Diwas celebrations were characterized by a series of events that aimed to instill the values of unity and integration. Special programs, discussions, and rallies were organized to emphasize the significance of unity in building a strong and inclusive nation.
The day commenced with the administration of the unity pledge, where citizens, officials, and students affirmed their commitment to upholding the unity and integrity of the nation. Moreover, this solemn pledge served as a reminder of the importance of unity in the nation's progress and development.
More About Such Traditions
Furthermore, cultural activities and performances were organized to showcase the diversity of Nagaland's traditions and heritage. These events aimed to foster a sense of unity amidst the rich tapestry of cultures present within the state.
Educational institutions played a pivotal role in the Rashtriya Ekta Diwas celebrations. Schools and colleges conducted various activities such as debates, essay competitions, and seminars focusing on the life and ideals of Sardar Vallabhbhai Patel.
The observance of Rashtriya Ekta Diwas was not only a mark of remembrance but also a call to action. It served as an appeal to all citizens to uphold the values of unity and harmony, echoing the vision of Sardar Patel in creating a strong and unified India.
The celebrations reiterated the importance of unity in a diverse nation like India. Further, they aimed to inspire citizens to rise above differences and work together towards a cohesive and progressive future.
Rashtriya Ekta Diwas in Nagaland symbolized the state's unwavering commitment to unity, echoing the sentiment of 'Ek Bharat, Shreshtha Bharat' (One India, Great India), envisioning a nation united in diversity. Also, the day's celebrations resonated with the spirit of unity, fostering a sense of collective responsibility towards a stronger, more united India.