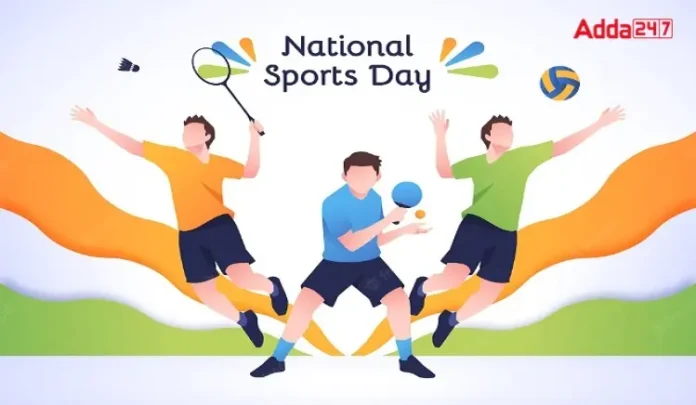 Every year 29 August is celebrated as National Sports Day. Hockey magician Major Dhyan Chand was also born on this day. 'Major Dhyan Chand Singh' got India a gold medal in the Olympic Games in hockey. So to honor him every year his birthday on 29 August is celebrated as National Sports Day. Major Dhyan Chand had scored more than 400 goals in his career.
History of National Sports Day
In the year 2012, the Government of India decided to celebrate the birth anniversary of Major Dhyan Chand as National Sports Day. On this occasion, the President of India felicitates the players who have contributed to different sports with the National Sports Awards at Rashtrapati Bhavan.
Major Dhyanchand was the magician of hockey
Major Dhyan Chand was born as Dhyan Singh on 29 August 1905 in Prayagraj, Uttar Pradesh.
In the year 1922, Dhyan Chand became a part of the Indian Army and served the country as a soldier.
In the year 1956, he retired from the Indian Army with the rank of Major.
Dhyan Chand showed his many such feats in hockey, due to which he was given the title of "Juggler of Hockey".
India achieved its first hat-trick of winning Olympic gold medals in 1928, 1932, and 1936 Summer Olympics in which Major Dhyan Chand played a key role.
The Padma Bhushan, India's third highest civilian award, was given to Dhyan Chand in 1956.
After the death of Major Dhyan Chand, the Indian Postal Department issued a postage stamp in his honor and the National Stadium of Delhi was renamed Major Dhyan Chand Stadium.
Importance of National Sports Day
The main objective of celebrating National Sports Day is to make people aware of the importance of sports and promote it. Sports are a great way to keep fit, so indoor or outdoor as it is possible. Make some sport a part of your daily routine.