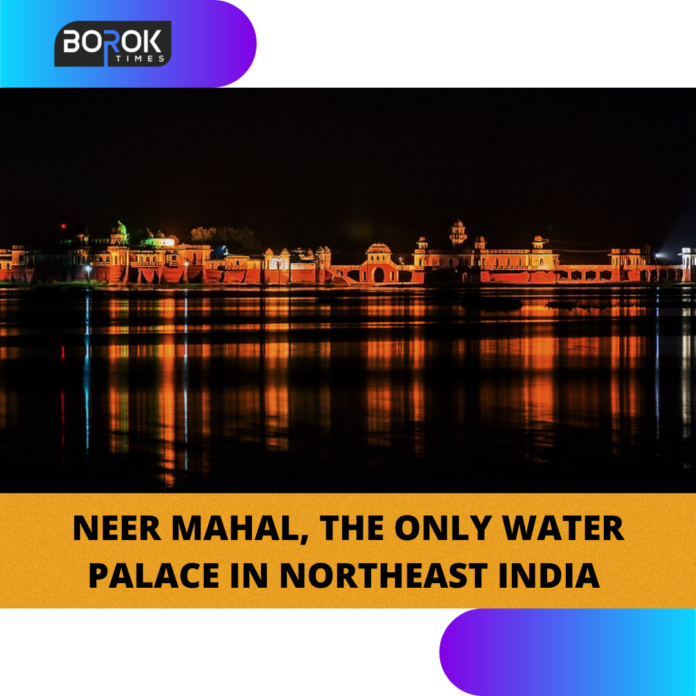 Neer Mahal literally means water palace, is located in the middle of the Rudrasagar Lake, 53 kms from Agartala, Tripura.
It was built as summer palace by Maharaja Bir Bikram Kishore Debbarman Manikya in 1930.
The palace is inspired by Mughal style of architecture. Marble and stone were used extensively in the palace, the profusion of balconies, minarets, bridges and pavilions makes Neermahal an architectural splendour.
The palace is encircled by the Rudrasagar Lake, which is visited by a large number of migratory birds in the winter season.
Every year in the month of August, Neermahal Water Festival – a three event is held at Melaghar and Rudrasagar lake. A big attraction of the Neermahal water festival is the boat race in Rudrasagar Lake.