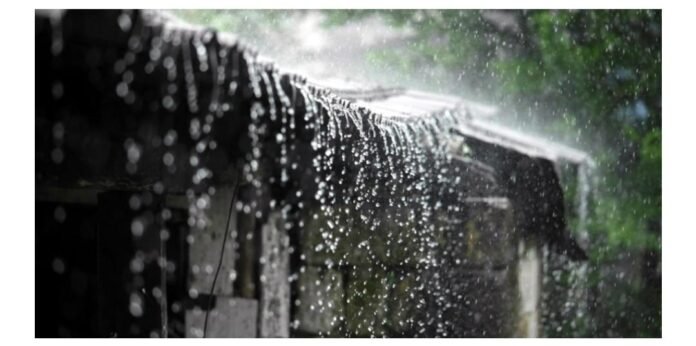 The India Meteorological Department (IMD) has issued a forecast warning for heavy to extremely heavy rainfall in the northeastern states of Assam, sounding the alarm for potential disruptions and waterlogging in the region. The IMD's latest predictions indicate that Assam, along with several other states in the Northeast, could experience intense rainfall in the coming days.
The affected states include Assam, Sikkim, Meghalaya, Arunachal Pradesh, Nagaland, Mizoram, Tripura, and Manipur. These areas are likely to witness a significant influx of rainfall, posing challenges such as flash floods, landslides, and waterlogging. Local authorities and residents are advised to stay vigilant and take necessary precautions to ensure their safety.
The IMD's warning serves as a crucial reminder for residents and authorities to remain prepared and act swiftly in response to the anticipated heavy rainfall. Adequate measures must be taken to prevent any potential damage to infrastructure, loss of property, or harm to human life.
In light of the IMD's forecast, local administrations are urged to initiate preemptive actions, such as monitoring vulnerable areas prone to flooding and landslides. Evacuation plans should be prepared in advance, and relief and rescue teams must be put on standby to respond promptly to any emergencies that may arise.
Residents are encouraged to stay informed about the weather conditions by following updates from reliable sources such as the IMD, local news outlets, and government advisories. It is essential to heed any instructions or alerts issued by the authorities and take necessary precautions to ensure personal safety.
The Northeastern states are no strangers to heavy rainfall and its subsequent impact on the region. However, by staying proactive, implementing preventive measures, and fostering community preparedness, the effects of the impending rainfall can be mitigated to a considerable extent.
The IMD continues to monitor the weather situation closely and will provide regular updates as necessary. It is crucial for all stakeholders, including citizens, local administrations, and emergency services, to work together to navigate through this period of anticipated heavy rainfall, ensuring the well-being and safety of everyone in the affected areas.