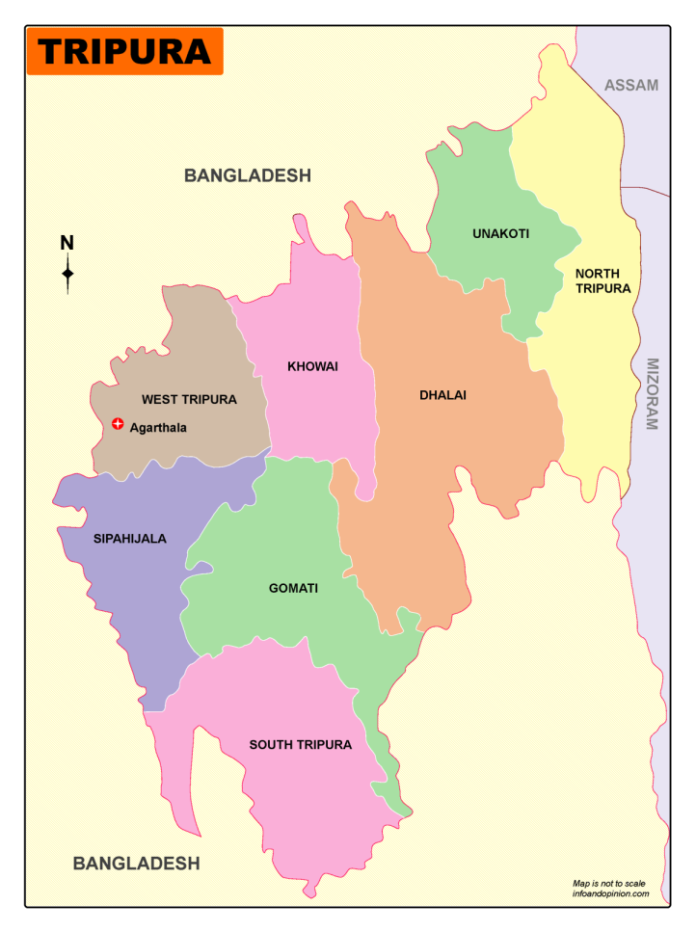 A workshop was organized in Tripura to further update information in the current era of digitalization. A one-day state-wide workshop on review of various existing statistical data and identification of new infrastructural data was held today, Tuesday, at Auditorium No. 3 of Prajna Bhavan. The workshop was organized by the Department of Finance and Statistics.
Officials of various departments of Tripura government, investigators, information users and stakeholders participated in it. Inaugurating the workshop, Director of Finance and Statistics Department Suresh Chandra Das said that this department is working as a nodal department for statistics. Coordinating with all departments regarding statistics. According to him, data is being collected and analyzed according to the design or sample of the Department of Finance and Statistics. He claimed that this department is determining the estimate of annual per capita income.
The Director of Finance and Statistics Department said that sustainable development is one of the goals of this department. This department works to eliminate various corruptions with audits as well as reviewing the financial development and progress of various communities with census of employees. He said, such workshops have been completed in total 8 districts. He expressed the hope that the workshop would strengthen and innovate the statistics of Tripura.
Arup Kumar Chand, Additional Director of the Department, gave the welcome speech. After that technical session was organized. Chiranjeev Ghosh, Joint Director of the Department discussed Sustainable Development Goals (SDGs), North Eastern Region and poverty in the technical session. Besides, Additional Director of the Department Arup Kumar Chand discussed in detail about Gross State Domestic Product (GSDP), Net State Domestic Product (NSDP), price statistics, NSS, work and publications of the department.
Statistics Officer Ramendu Chowdhury discussed what will be done in the future. In the event, 10 investigators were awarded for digital based real time data collection. Superintendent Sridas handed over the tablet as a reward to District Investigator Shekhar Dasgupta of Unkoti district. Besides, others were also awarded by the guests.