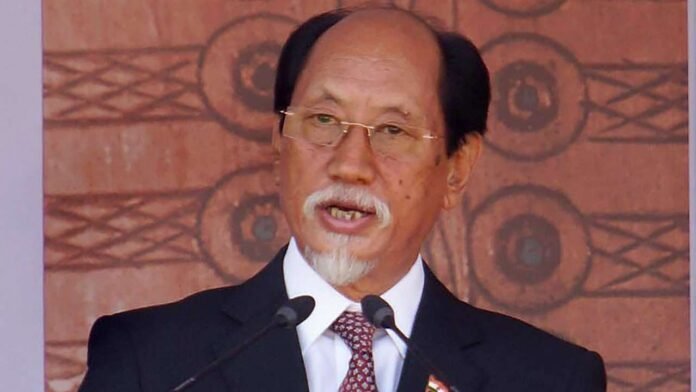 On Friday, Nagaland Chief Minister Neiphiu Rio said that the demand for a separate state by the people of the eastern part of the state is "not wrong". There are six districts in the eastern part of Nagaland and people of seven tribes live here.
Speaking at an event in state capital Kohima, Rio said, "The Naga community…we believe in speaking our mind and it is not wrong for them (the people of East Nagaland) to express their views and wishes. But, all these issues will be resolved."
Let us tell you that the demand for creating a separate state in the north eastern state of Nagaland is increasing. The Eastern Nagaland People's Organization (ENPO) has spoken of boycotting the upcoming Hornbill Festival. At the same time, it has also asked 20 MLAs of the region to resign in support of their demand for the creation of a separate state.
Nagaland Chief Minister Neiphiu Rio said, "We are in talks with him and will give an appointment to the ENPO during the (proposed) visit of the Union Home Minister to the state. If the Prime Minister also comes, we will request him to talk to him."
Assembly elections are due in Nagaland next year, before the elections, the demand for a separate state in East Nagaland has intensified. Now even the Chief Minister of the state has justified the demand and has increased the possibility of the division of Nagaland.