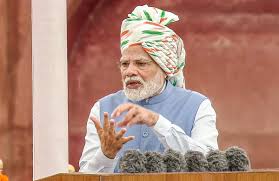 Today entire India is celebrating its 76th year of independence, on such an auspicious occasion Pm
Narendra Modi hosted the tricolor flag of India on the red fort for the 9th time and addressed the citizens of the country on this iconic day. In his speech, he highlighted issues from the ground level to the top level, he said that there's something special in the soil of our country which makes it different from others.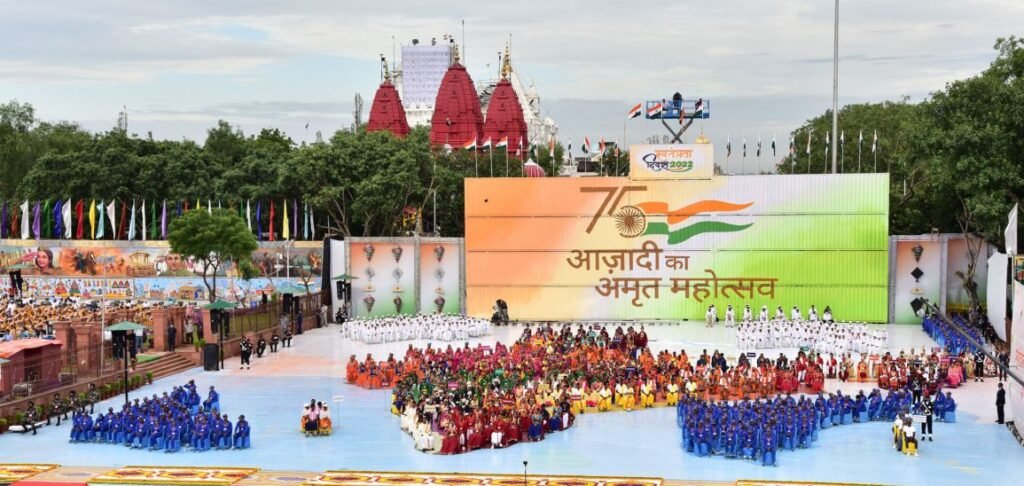 He mentioned the beauty and glory of the country and the concept of unity in diversity which makes the country unique in itself. Congratulating the citizens of India on 76th independence day he said that ' the next 25 years are very crucial for the country and seeking India as a free country in the next 25 years till its 100th independence day '.
He highlighted issues like corruption and nepotism which are eating up the country like termites and
snatching opportunities from the deserving he pointed to the dynastic politics of the country he urged the citizens of India to take a pledge to get India rid of these termites. He talked about multiple issues and challenges in front of the country.
He gave a special tribute to all the freedom fighters and for all those patriotic hearts who fought for the freedom of the country and sacrificed their everything for the same, he said that today we got a
opportunity to remember all those brave hearts and thank them for everything.
He said that now the world sees India differently and urged the citizens of India to take an oath to create an idol country by 2047. He focused on women's empowerment and the sacrifices of women in the country's history, including freedom fighters like Rani Lakshmibai. He also spoke about the condition of women in the country and their achievements and urged the country to take the pledge to stop "disrespecting women".
In his 90 minutes of addressing the country, he spoke about the five promises or 'panch pran for the development and creation of a future India. " First Pran – the goal of developed India. Second pran-remove any trace of colonial mindset. Third pran- Take pride in our roots. Fourth pran – Unity. Fifth pran- Sense of duty among the citizens." Pm Modi declared these 'five pran' as fundamental of develop India.