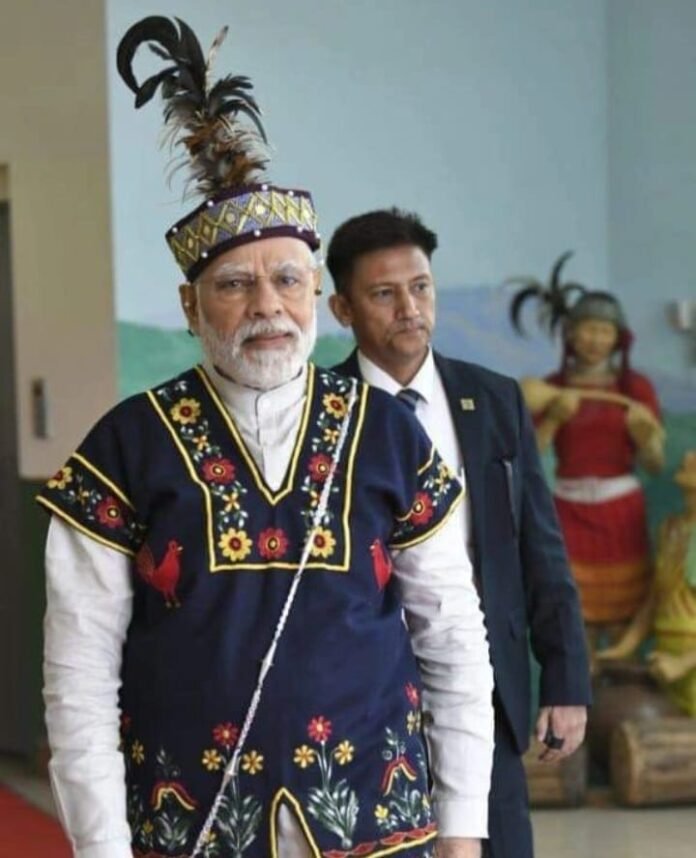 Prime Minister Narendra Modi inaugurated and laid the foundation stone of several development projects in Agartala. During this, Tripura Chief Minister Manik Saha was also present. Earlier, Prime Minister Narendra Modi did a road show in Agartala.
PM Narendra Modi launched the 'Griha Pravesh' program for the beneficiaries under Pradhan Mantri Awas Yojana Urban and Pradhan Mantri Awas Yojana Rural. Developed at a cost of over Rs 3400 crore, these houses will cover over 2 lakh beneficiaries.
During this, PM Narendra Modi said that I congratulate the people of Tripura that with the efforts of all of you, you have launched a huge campaign related to cleanliness here. In the last 5 years, you have made cleanliness a mass movement. As a result of this, this time Tripura has emerged as the cleanest state in the country among small states.
He said that today Tripura got its first Dental College. With this, the youth of Tripura will get an opportunity to become doctors right here. Today, more than 2 lakh poor families of Tripura are entering their new pucca houses.
He said that till the formation of the double engine government, the North East of Tripura was discussed only twice. One was when elections were held and the other was when there was an incident of violence. Today Tripura is discussed for the development of infrastructure. The double engine government is not only laying emphasis on physical and digital infrastructure but also on social infrastructure.
PM Modi said that now a gateway of North East International Trade is also being built through Tripura. A new way of trade will open from Agartala-Akhaura railway line. Similarly, India, Thailand, Myanmar through highway road infrastructure, North East is also becoming a gateway for relations with other countries.
He said that more than 7000 health and wellness centers have been sanctioned in the North East, while more than 1,000 are coming up in Tripura alone. These centers will help in screening thousands of patients suffering from diseases like diabetes and cancer.
He said that Atal ji's government first made arrangements for a separate ministry and a separate budget for the tribals. Ever since you have given us the opportunity in Delhi, we have given priority to every issue related to the tribal community. Today, it is the endeavor of the double engine government that Tripura's small farmers, small entrepreneurs and everyone get better opportunities. Efforts are being made to make the local here global.