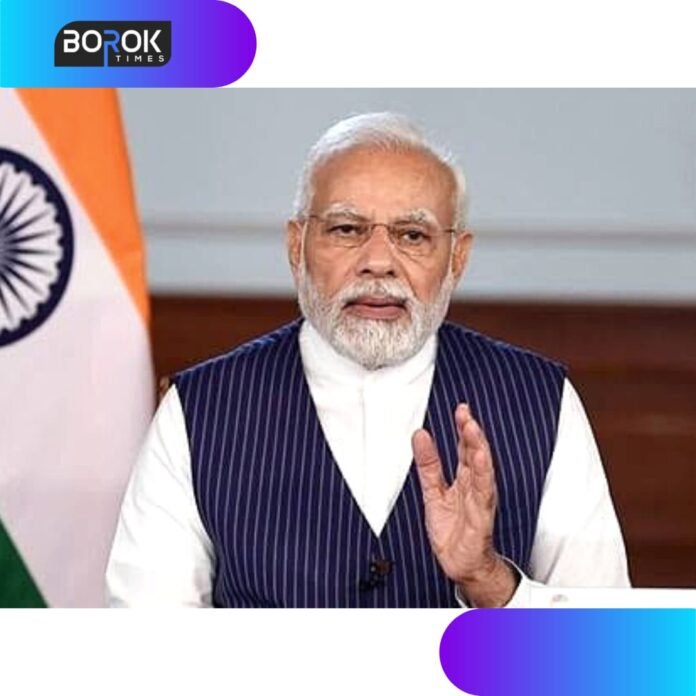 Prime Minister Narendra Modi congratulated his Bharatiya Janata Party (BJP) as it emerged victorious on five out of 10 seats – Three Lok Sabha and seven assemblies.
 The results of three Lok Sabha and seven Assembly constituencies spread in different states where bye-polls were held on June 23 and were declared on June 26, Sunday.
Lok Sabha by-polls were held in two seats of Uttar Pradesh — Rampur and Azamgarh — and one seat of Punjab. By-polls were held for each assembly seat in Delhi, Jharkhand, and Andhra Pradesh, and four in Tripura.
In Tripura, the BJP's candidates were victorious on three out of four assembly seats where, by-polls were held: Town Bardowali (contested by chief minister Manik Saha), Surma, and Jubarajnagar. The fourth, Agartala, was clinched by Sudip Roy Burman for the Congress; in February, Burman resigned as a BJP MLA and joined the Congress.
The Prime Minister thanked the people of Tripura for the party's victory by referring to the bye-poll results in a series of tweets.
"I thank the people of Tripura for reposing faith in @BJP4Tripura's development agenda and blessing our candidates, including CM @DrManikSaha2 Ji with wins in the by-polls. Our Government will continue fulfilling people's aspirations. I laud our Karyakartas for their hard work", tweeted Prime Minister Narendra Modi.