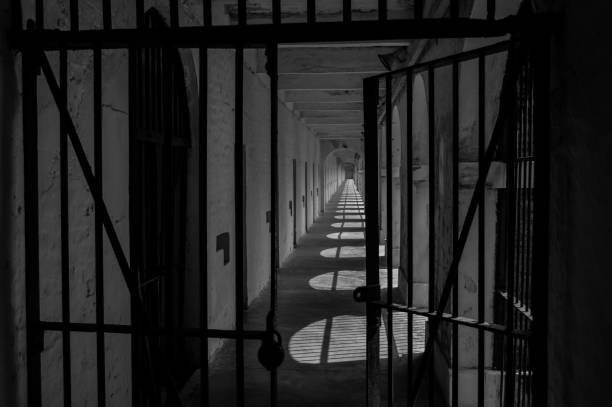 An undertrial accused of rape in Tripura's Unakoti district absconded while the police was taking him to jail. An official gave this information on Friday.
A warning has been issued at the nearby international border to prevent the prisoners from escaping to Bangladesh.
Kailashahar Sub-Divisional Magistrate Pradeep Sarkar said the incident took place when the three undertrials were being taken back to Kailashahar jail on Thursday evening after being produced before a court.
Normally, the hearing of cases in the police court ends around 3 pm, but it went on till 7 pm on Thursday.
Sarkar said that it was dark when the 'prisoner vehicle' got down in front of the jail after returning from the court. The rape accused then took advantage of the situation and ran away.
"A warning has been issued at the border so that it does not enter Bangladesh," he said.
The fugitive was booked under the POCSO Act in October.
However, two other undertrials were safely taken inside the jail.