NAVI MUMBAI, [ July 22, 2023 ] – After the tremendous success of the popular Marathi movie "ZALA BOBHATA," renowned producer and director, Mr. Avinash M. Jadhav, is ready to take audiences on a captivating, mysterious, and thrilling ride with the upcoming web series "BHRAM." This enthralling series will be shot in both Hindi and Marathi languages, catering to a diverse audience.
Featuring a talented ensemble cast, the lead role will be portrayed by the acclaimed actress, Ashu Surpur. Adding to the creative prowess, directors Dipankar Adhikari and Milind Sulekha Purushottam will helm the series, employing breathtaking visuals and thrilling special effects to heighten the suspense.
Mr. Avinash Jadhav, discussing the web series, stated, "Bhram is an engrossing and mysterious journey that delves into the depths of the human mind, exploring unimaginable phenomena. Not only will it captivate and entertain the audience, but it will also encourage introspection, reflecting upon the intricacies of the human psyche."
Director Dipankar Adhikari shared his inspiration behind the series, saying, "I have always been fascinated by the mystical aspects of life. A peculiar fear of the unknown enveloped me, leading me to write this story. It was an experience that resonated deeply within me. Through 'Bhram,' we aim to connect with the audience on multiple levels, keeping them hooked until the very end."
Creative director Milind Sulekha Purushottam added, "Producing 'Bhram' has been both a celebration and a challenge for me. By challenging traditional narratives, we hope to create a memorable experience for the audience. I am confident that this series will be an immersive journey like no other."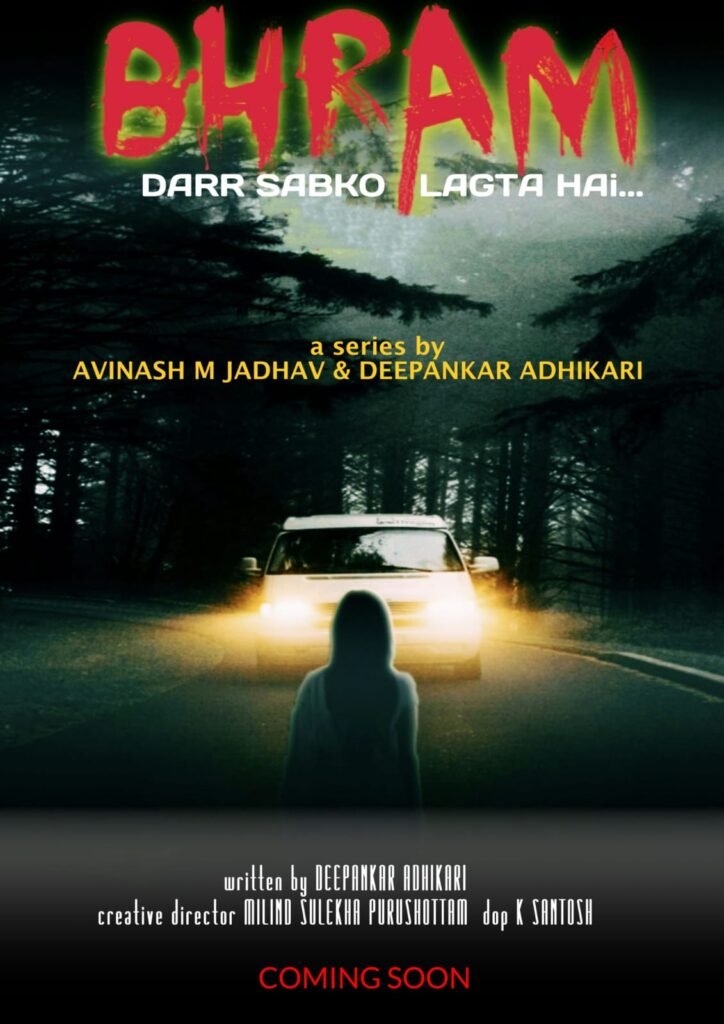 Expressing her excitement about the project, actress Ashu Surpur shared, "Being chosen for this series is not a mere coincidence. Under the guidance of Avinash Jadhav sir, I have had the opportunity to play diverse roles in his previous serials, which has been instrumental in my acting journey. I am immensely grateful for this opportunity, and I will strive to give my best performance in 'Bhram.'"
"Bhram" promises to be an extraordinary web series that will captivate, intrigue, and leave the audience questioning the enigmatic realms of the human psyche. With its engaging plot, talented cast, and skilled creative team, this series is set to take viewers on an unforgettable and thrilling ride.