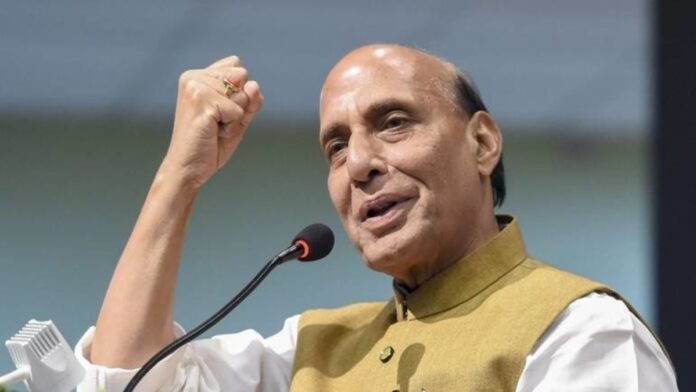 Union Defence Minister Rajnath Singh on Saturday inaugurated the two-day 'Assamese Pratidin Conclave 2022' at Manekshaw Center in Delhi Cantonment. The conference has been organized with an aim to raise the issues of Assam and Northeast India and have a fruitful discussion on them in the power corridors of the national capital.
Several important sessions were held on the first day. Topics related to nationalism and regionalism, Assam's tea industry and its future, sustainable tourism in the Northeast and their way of expansion, energy security, deforestation and industrialization were discussed.
The program started with the inauguration by the Chief Guest Rajnath Singh. Singh said that the Northeast was left isolated from the entire country in the matter of development, but now it is not so. Our government is working to make every effort to bring progress in the Northeast.
The Union Defence Minister also recited a poem by Dr. Bhupen Hazarika and reassured his government's commitment towards Assam and the Northeast. After this the first session started on the topic 'Nationalism with Regionalism'. This included Dr Samujjal Kumar Bhattacharjee, Chief Advisor of AASU, Dilip Saikia, National General Secretary of BJP and Bhupen Bora, President of Assam APCC.