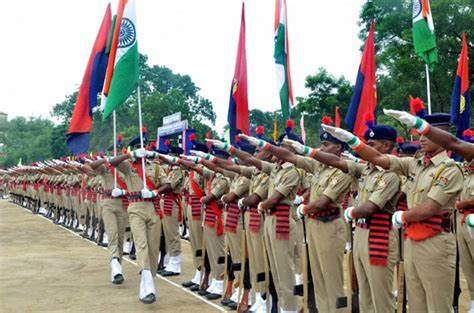 Tripura Police has issued a notification inviting applications from male and female candidates for recruitment to the posts of constable. For this, candidates can participate in the recruitment rally on the scheduled date and time. The rallies will be organized from 10 November to 21 December 2022. The exact information about the dates of the rally can be seen from the recruitment notification.
A total of 1000 posts are being filled through recruitment. In which 583 posts are unreserved. At the same time 328 posts are included for SC and 89 posts for ST / ST category.
Candidates of 10th pass or equivalent qualification can apply for the posts. However, this 8th pass is prescribed for SC, ST category.
The minimum age limit prescribed for the posts is 18 years and maximum age limit is 24 years.
Candidates will be selected on the posts through written test and interview. Apart from this, physical qualification is prescribed for the posts. Candidates fulfilling the physical qualification will also have to undergo a physical efficiency test. Which will qualify. This includes running, long jump, high jump, pull ups and shot put.