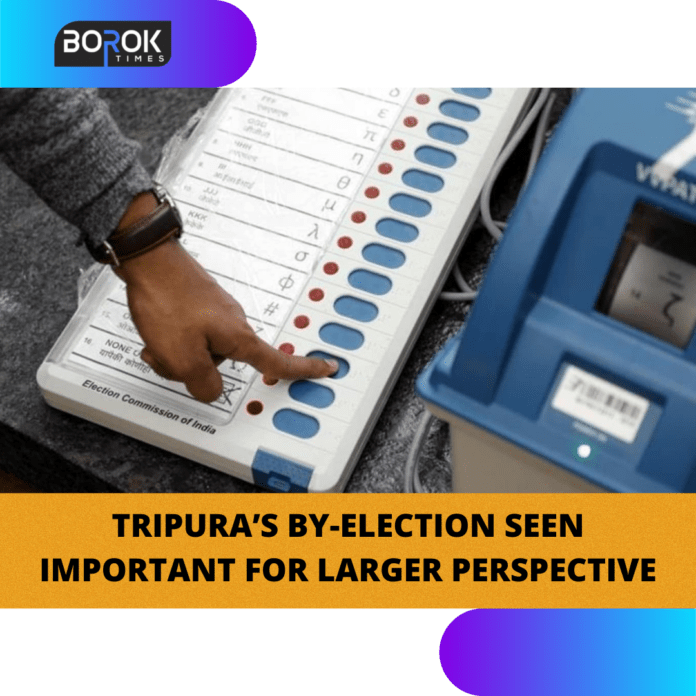 By-election on June 23 is being seen as a semi-final for next year's assembly elections for Tripura.
On June 23, Tripura will witness bypolls for four assembly seats— Agartala, Town Bardowali, Surma, and Jubarajnagar.
The death of Left MLA Ramendra Chandra Debnath from Jubarajnagar, and the resignations of BJP legislators Sudip Roy Barman and Ashish Saha from Agartala and Town Bardowali, respectively, necessitated by-elections on those seats. In Surma constituency, MLA Ashish Das was disqualified by the assembly Speaker after he joined the Trinamool Congress from the BJP.
The bypolls are being seen as a semi-final for next year's Tripura assembly elections. Chief Minister Dr. Manik Saha, who recently replaced his controversial predecessor Biplab Deb, will be contesting from Bardowali. Out of the four seats, three were with the ruling Bharatiya Janata Party (BJP), and it is trying to hold on to these while also snatching the fourth from the Communist Party of India (CPIM).
Experts stated there are various reasons why by-elections for these four seats are important from a larger perspective in Tripura.
Firstly, this by-election will acknowledge the BJP how Tripura residents are feeling after Biplab's ouster. It's also being a great opportunity to view how the disgruntled BJP leaders who have joined the Congress perform this time.
This will also be a test for other parties, who are looking to expand in Tripura.
The Regional outfit Tipra Motha of royal scion Pradout Kishore Debbarma, which came into picture last year, is also in the fray. It is contesting from Surma with the backing of the Congress. The party's demand is for a new state 'Greater Tipraland', and it has influence in over 20 assembly seats of the state. How Tipra Motha does will also be gauged during the by-election.