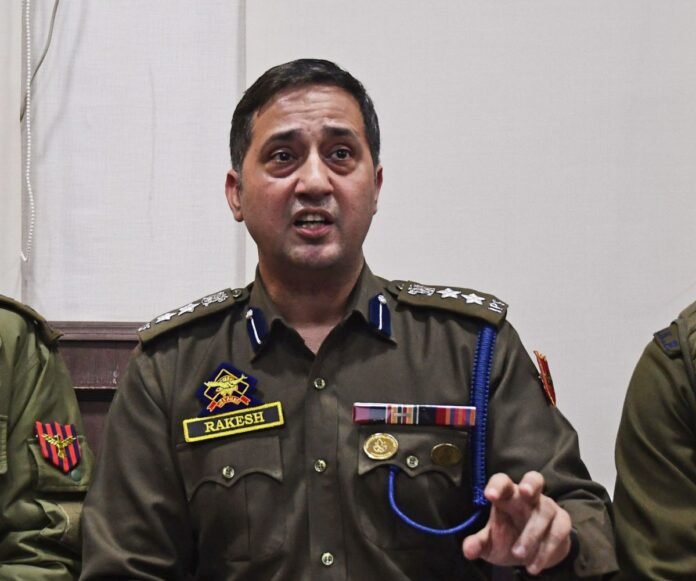 There have been a transfer of SSP. In a significant administrative development, Senior Superintendent of Police (SSP) Rakesh Balwal, currently serving in Srinagar, has been transferred to his parent cadre, Manipur. This transfer comes as part of routine administrative reshuffles within the police force.
Rakesh Balwal, who has held the position of SSP in Srinagar, has been known for his dedicated service in the region. His transfer marks a change in leadership in one of the key positions within the Jammu and Kashmir Police.
Transfers of police officers between states and regions are a common practice within the Indian Police Service (IPS). Further, these transfers serve various administrative purposes, including the rotation of officers and the utilization of their expertise in different areas.
Balwal's tenure in Srinagar witnessed various law enforcement challenges, including maintaining security in the region and addressing issues related to public safety. His transfer to Manipur is part of the IPS's routine cadre management.
The role of a Senior Superintendent of Police in any region is crucial, involving the management of law and order, crime prevention, and community engagement. Moreover, the transfer of officers like Balwal ensures a fresh perspective and approach in different regions.
Manipur, known for its unique security challenges and cultural diversity, will benefit from Balwal's experience in handling complex law enforcement situations. The transfer reflects the IPS's commitment to leveraging the skills and knowledge of its officers for the benefit of different states and regions.
Balwal's transfer is expected to take place soon, with the official handover of responsibilities to his successor in Srinagar. Also, the transition process will involve the seamless transfer of duties to ensure the continuity of law and order in the region.
About Security And Law Enforcement
In addition to managing security and law enforcement, police officers like Balwal also play a significant role in building community relationships and engaging with the public. Their work contributes to fostering a sense of safety and security within the communities they serve.
As the transfer of SSP Rakesh Balwal to Manipur is implemented, it underscores the dynamic nature of the Indian Police Service and the importance of officers adapting to different regions and challenges. The continuity of effective law enforcement remains a priority, ensuring the safety and well-being of citizens across the country.
Also, now the Jammu and Kashmir Police, under the leadership of new officers, will continue its mission to maintain law and order and provide security to the people of the region. Also, Balwal's contributions to Srinagar will be remembered as he embarks on this new chapter of his career in Manipur.