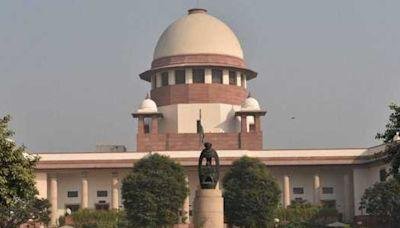 The Constitution Bench of the Supreme Court on Wednesday said it will hear on November 1 the petitions challenging the constitutional validity of Section 6-A of the Citizenship Act relating to illegal migrants from Assam. The matter was placed before a Constitution Bench, comprising Justice DY Chandrachud, Justice MR Shah, Justice Krishna Murari, Justice Hima Kohli and Justice PS Narasimha.
What is Assam Accord
In fact, the Supreme Court was hearing a case challenging Section 6A of the Citizenship Act, which was added by an amendment in 1985 to further the Assam Accord. The Assam Accord was a Memorandum of Understanding (MoS) signed between the representatives of the Government of India and the leaders of the Assam Movement. It was signed on 15 August 1985 in New Delhi in the presence of the then Prime Minister Rajiv Gandhi.
All Assam Students Union is protesting
The key points of the agreement were the identification and deportation of illegal migrants from Assam, for which the All Assam Students' Union (AASU) has been protesting since 1979. Section 6A of the Citizenship Act, 1955 was inserted by an amendment to the Assam Accord in 1985, which classified illegal migrants of Indian origin, including migrants from Bangladesh who came to Assam in three groups.
Initially the idea was for 10 years
Explain that Articles 330-334 of the Constitution of India, 1950 are safeguards for the Anglo-Indian and SC/ST communities to ensure political representation in Parliament as well as in State Legislatures. It provides for the reservation of seats in the Lok Sabha and Legislative Assemblies for SC/ST communities and nominations for Anglo-Indians. Both reservation and nomination were initially considered for 10 years.
SC / ST communities get its benefits
However, given that the social status of those communities had not improved, the extension was given after the end of each 10 years. The previous extension was given through the Constitution (104th Amendment Act) 2020. The benefits of the extension given in 2020 accrue only to the SC/ST communities and not to the Anglo-Indians. The reservation extended in 2020 for SC/ST communities will continue till 2030.