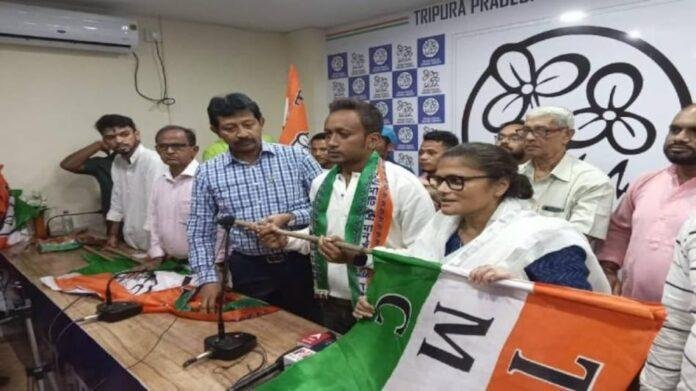 On Wednesday, the state president of Tripura Democratic Front (TDF) Pujan Biswas along with 400 families joined the Trinamool Congress in its party office. TMC Tripura incharge Rajib Banerjee and MP Sushmita Dev.
"Inspired by the dynamic leadership and determination of TMC Supremo Mamata Banerjee against the anti-people and anti-democratic BJP, I joined TMC to strengthen the party's fight against the ruling BJP here," Biswas said while speaking to reporters.
Speaking with India Today NE, TMC MP Sushmita Dev said, "Pujan Biswas party is driven by young people across all communities and then and after joining the TMC will inject energy into the party because Tripura elections have always been fought for the youth and women."
Meantime, the Tripura Trinamool Congress leadership said that they are pleased that Pujan Biswas along with his entire team joined TMC and which will further strengthen the party.
Biswas, the former Youth Congress president of Tripura and son of former Tripura Pradesh Congress president Pijush Kanti Biswas, had resigned together from the party to form their own party TDF, after falling out with the Congress central leadership.