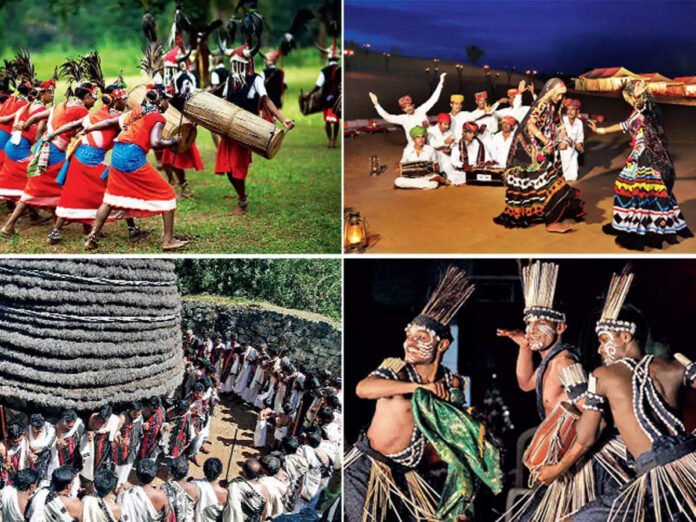 The famous 10th Edition of the North Eastern Festival begins today in Delhi. This is a festival of four days. It will be happening in the Jawaharlal Nehru Stadium on our very own National Capitol. It is happening after almost two years. Due to Covid 19, there was a halt in it. The Union Minister for Micro, Narayan Rane, and Small and Medium Enterprises will host the carnival.
The festival will represent the cultures, dances, dramas, music performances, open-mic sessions, photography, fashion shows, interactive sessions, exhibitions, etc. There will also be several contests of bands against other top bands of India. Also, there will be around 50 food stalls with many exotic cuisines along with North East Indian cuisines.
Cultures and Performances
A separate exhibition showcasing unique products of handloom, handicrafts, processed food materials, organizers, etc will be there. Tourism will also take place there between Business-to business meetings. GK Vardhan Rao, Director General of Tourism, Government of India will aslo be present. An agricultural meet will also be held.
Dance performances from about eight North Eastern states will take place. It includes Tamang Selo dance, Rikhampada dance, bamboo dance, Manipuri martial arts, Naga folk dance, Satriya dance, etc. It will show the diverse dance culture of North East.
It is the greatest festival that one must not miss. There won't be anything to bore you. It takes in a mass area. The amazing and heartwarming festival goes up to four days. The area is all filled with people from all around India. The event is going to start which is 23 December and will close on December 26, 2022.
This time the fest is going to be more fun, more interesting, and way more enjoyable. Because of Covid, the festivals were not happening for the last 2 years. But this time no more restrictions. All the people can enjoy the festival like before.