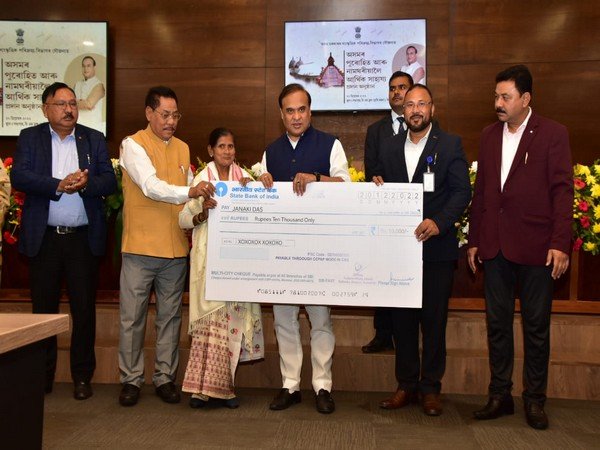 The Assam government's commitment to providing financial assistance to the priests who were affected during the COVID-19 time has given funds of Rs10,000.
The funds have been given in the presence of Assam Chief Minister Himanta Biswa Sarma. He officially presented one-time financial aid checks totaling Rs10,000 to 6,124 Vaishnav priests and 2,148 temple priests.
The checks were given to 10 purohits and 10 namghoriyas respectively due to a large number of recipients. The funding was distributed to the remaining recipients by bank transfers to their accounts.
According to Assam Chief Minister Himanta Biswa Sarma, the government took the step in response to the challenges experienced by the priests during the epidemic when temples and monasteries were closed to stop the spread of the COVID-19 disease.
He stated that the border separating religious practices and cultural customs in the state is quite low, in addition to serving as spiritual and religious centers in Assam, Vaishnav temples and monasteries also have cultural value.