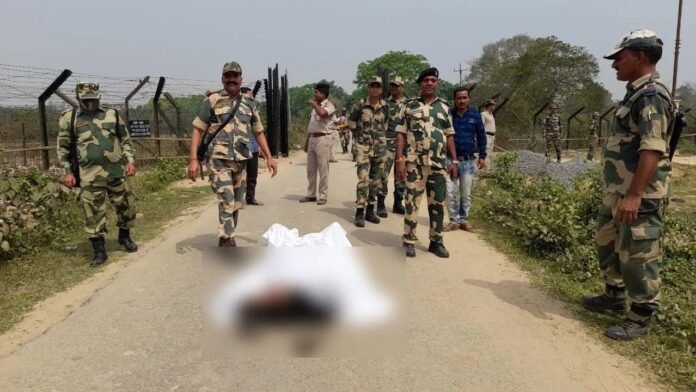 The Border Security Force Jawan saw some unusual activity near the border gate number 163 with the available information they have, on Tuesday night, a border shooting at the Rahimpur neighborhood in Tripura's Sepahijala District resulted in the death of a suspected smuggler.
As the soldiers arrived at the location, they observed some material being illegally transported to the Bangladeshi side. One Babul Hossein was hit by a bullet as BSF agents started firing at the alleged smuggler.
He got a head wound from a gunshot and then he was directed to Tripura Medical College and BRAM hospital. It's said that his condition was critical by the doctor.
According to reliable sources, the deceased is a Bishalharh inhabitant. He married Rahimpur's younger daughter of Ahid Miah a month ago. Locals claimed that he visited the Rahimpur region and eventually became close with the area's smugglers and became involved in their illegal trade.
The deceased person's wife said in a statement to the media that their residence is in Bishalgarh, but they remain here for business purposes. He did nothing, but when the forces followed him, he attempted to flee, then the BSF soldiers took action against him and shot him on the spot.