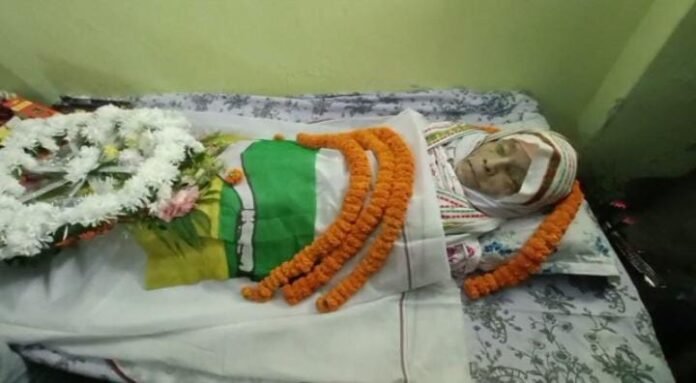 Narendra Chandra Debbarma, the Tripura state's revenue minister, passed away suddenly on Sunday at the age of 80, just after the days of having a brain stroke. According to reports, he had a major brain hemorrhage on December 30 and was thereafter hospitalized.
The chief minister of Tripura, Dr. Manik Saha tweeted "Om Santi" on his official Twitter account and is completely heartbroken by the death of Shri Narendra Chandra Debbarma, who was a prominent member of the state government.
He further gave his condolences to the grieving family. After knowing about the incident, he visited him at home to express his sorrow. The Tripura government has declared a three-day state of mourning beginning Sunday and a holiday on Monday regarding his demise.
Manik Saha also said that NC Debbarma worked in the state cabinet as a prominent minister in Tripura. He went to the hospital to see him and said he underwent surgery because he had a brain stroke. The doctors did everything to save his life but he was not in a good condition.
Thousands of party members who supported him in his stand for Tipraland's independence are heartbroken by his passing. The Chief Minister added that he had left an impact that no one could ever fill.
Pratima Bhoumik, a prominent member of the Bharatiya Janata Party and the Union Minister of State for Social Justice and Empowerment, also went to the hospital and give her condolences to the grieving family.