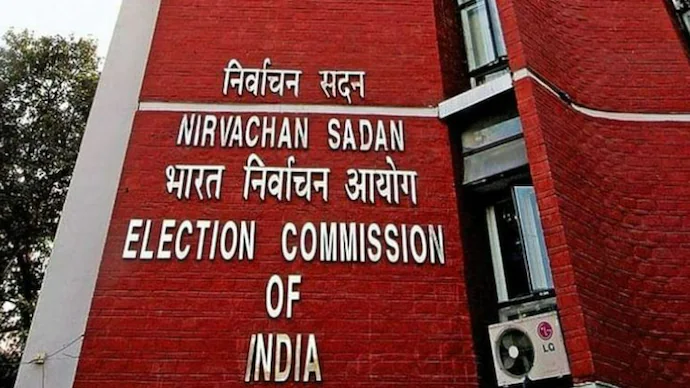 The election panel of Tripura has asked the Election Commission of India officials to examine the Systematic Voter's Education and Electoral Participation of people in the election campaign of the state. The ECI official consists of special officers D. Ranvir Singh and Santosh Ajmer.
The Election Commission of India Has Ordered The Chief Electoral Officer Of Tripura to determine the districts where voter participation was lower in the 2018 Assembly elections than it was in the 2013 elections.
The organization is also trying to make sure that the state's voting places have the necessary accommodations for voters, especially for the people who belong to the old-age category and Persons with Disabilities.
Through video conference, all District Election Officers and Chief Electoral Officer Kiran Gitte reviewed the Systematic Voters' Education and Electoral Participation (SVEEP) plans. According to a press release from the state Election Department, all-district and state-level authorities hold commanding roles in the elections.
The Election Commission of India representatives recommended a multitude of ideas to raise voter participation in the desired locations. From 91.82 percent to 89.38 percent overall, the polling percentage decreased.
They also instructed the District Magistrate to locate the regions with lower voter participation and determine the causes of low voting. According to the press release, they will create a voter education program to raise the participation rate in elections. They have told the District Educational Officer to set upstairs, wheelchairs, sign language interpreters, Braille ballots, and other amenities at polling places so that voters with disabilities can vote easily.
Kiran Gitte has told the Election Commission representatives that efforts have already been taken, including organizing online quiz contests, decorating voting places, and setting up voting booths for young people, women, and people with disabilities in each Assembly Constituency. Additionally, a unique program named "Mission 929" has been started to educate voters. The ECI group also went to the South Tripura District's Belonia Sub-Division, where they attended an electoral literacy club. Before departing for Delhi, they would also make a few visits to the Gomati District and West Tripura District.