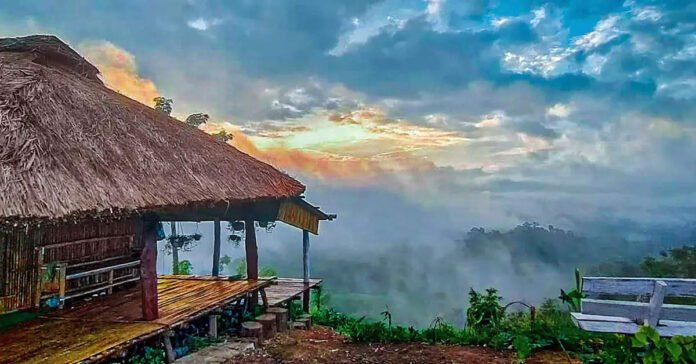 The unremarkable valley of Montang in Tripura's Khowai district is quickly becoming a popular tourist destination for the people. It is located at the top of the Atharamura hill range.
The location gained attention after Kamal Kalai, a politician and documentary filmmaker built a tong ghar to spend time there due to its beautiful nature.
Prasenjit Debnath, a professor in the Department of Journalism at Tripura University, who recently visited the location said that the locals and visitors from other states are going to this place, known as the Mountain of Peace to view flying clouds in the sky from very close distance.
Agartala, the state capital of Tripura, is around 80 kilometers away from the site. The path of the site is about 30 km from the peak of the Atharamura hills and goes through the National Highway (NH8) near the Chkmaghat barrage.
After Kalai shared the location's images on social media, they went viral and then the place unexpectedly became a busy tourist attraction and a new destination for tourists and nature lovers. He is currently a member of the executive of the Tripura Tribal Areas Autonomous District Council.
He also wants to promote floriculture in the state so that the place can become a village of flowers and convert a part of it into an organic farm.