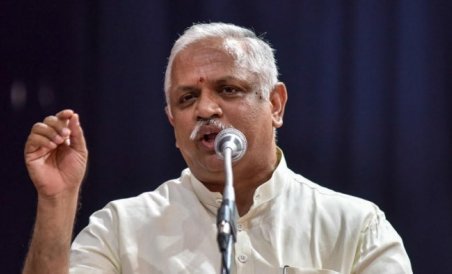 BL Santosh, the national general secretary of the Bharatiya Janata Party, is expected to visit Tripura in the coming days to examine the party's arrangements for the upcoming Assembly election in the state of Tripura.
Amit Shah, the Union Home Minister, and J. P. Nadda, the party's national president, are anticipated to participate in the election event of Tripura at the beginning of January.
According to the Bharatiya Janata Party state president Rajib Bhattacharjee, BL Santosh will be going to visit Tripura for two days to evaluate the Party's preparedness for the upcoming Assembly election.
He will interact with the state's election management board throughout his visit. The Bharatiya Janata Party officials stated that BL Santosh would meet separately with the party's front-official leaders and with the Chief Minister of Tripura Dr. Manik Saha.
Rajib Bhattacharjee also said that Santosh's visit will only be for the administrative needs of the party in Tripura.
The state's governing party of Tripura has already started public engagement initiatives through several programs. They also requested people to give feedback for their upcoming programs in the state.
They said that containers will be placed before each of the party's district and Regional offices for people to provide feedback for the election programs from now on to 28 December.