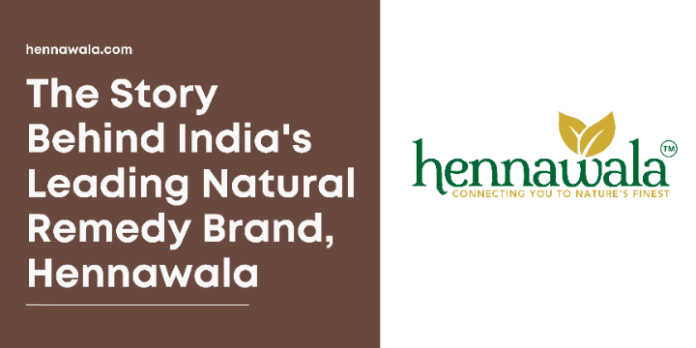 Have you ever wondered about the origins of that familiar red-orange powder that has been used for centuries to naturally dye hair, skin, and nails? As consumers become more conscious of the chemicals found in mainstream beauty products, natural alternatives like henna have experienced a resurgence. One company leading the way in providing high-quality henna and ayurvedic herbal products is Hennawala. Founded in 2023 by Divay Sankhla, Hennawala is committed to offering natural remedies made from 100 percent natural ingredients sustainably and ethically sourced in India. Their standout product is pure henna powder, carefully sourced and finely ground to provide the best results as a natural hair dye or for use in henna tattoos and skin care recipes. From its beginnings, Hennawala has been driven by a mission to share the natural healing benefits of henna and other time-honored Indian herbs with the world. Read on to discover the story behind India's leading natural remedy brand, Hennawala.
The Founding of Hennawala and Its Commitment to Natural Ingredients
Commitment to Quality and Responsibility
Hennawala was founded in 2023 by Divay Sankhla to provide high-quality, natural remedies made from 100% natural ingredients. From the beginning, Hennawala has been dedicated to offering you the finest natural and organic skin and hair care products that are vegan, cruelty-free, environmentally friendly, and ethically sourced.
To ensure you receive only the best natural ingredients in each product, everything Hennawala creates is lovingly crafted without sacrificing ethics or quality. Hennawala's goal is to introduce you to nature's best and support you in leading a healthier lifestyle.
Hennawala carefully selects ingredients that are natural, organic, and sustainably harvested. They thoroughly research the source and effects of each ingredient to guarantee maximum quality and potency. Hennawala's team visits farms and cooperatives across India to build strong, mutually beneficial relationships with suppliers and ensure fair wages and safe working conditions.
Hennawala is committed to environmental responsibility. They use minimal, recyclable packaging and make products in small batches to reduce waste. Hennawala also donates a portion of proceeds to organizations that promote healthcare, education, and environmental conservation across India.
By providing high-quality natural products and supporting causes you care about, Hennawala aims to make a positive impact on both your health and the planet. Their team is dedicated to gaining your trust through transparency, integrity, and a shared vision of a healthier, more sustainable future for people and the planet.