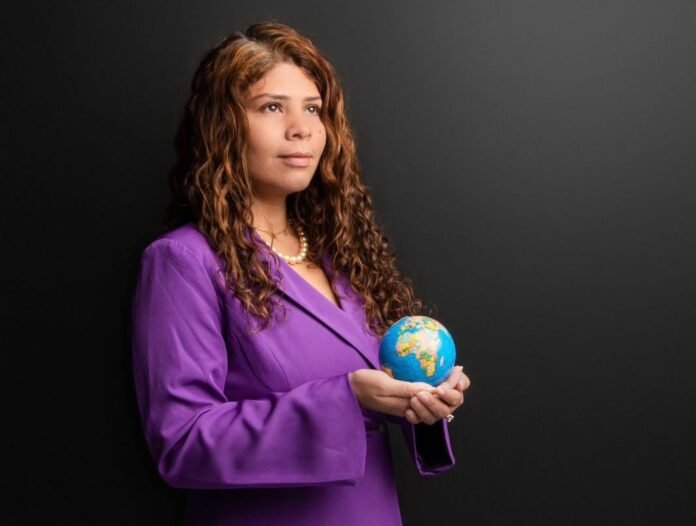 The world is an ever-changing landscape of cultures, climates, and adventures. For many, the need to explore and discover new and exotic places is a deep-seated urge you cannot deny. Whether it be an epic journey across the globe, the thrill of experiencing fresh and the novel is an undeniable temptation.
Pluto Travels is a luxury travel company that offers exceptional travel experiences tailored to each customer's unique needs. With a focus on personalized itineraries and exceptional customer service, Pluto Travels has established itself as a leader in the luxury travel industry.
At the forefront of this success is Sapna Aidasani, a travel marketing expert who has played a critical role in driving the company's growth and success. Leveraging her digital marketing and social media expertise, Aidasani has helped establish Pluto Travels' reputation as a trusted and reliable travel partner for high-end clients. Her innovative approach to marketing and deep understanding of the travel industry have been key factors in the company's success. And this is why, this year, she is chosen as One of the Top 100 Game Changers for this year.
Let us explore further and gain insight from her captivating journey of exploration and excellence!
From Concept to Reality
When Sapna joined Pluto Travels in 2008, only six months after the company's inception, she quickly established her niche in the marketing field. In less than a month, one of her clients asked her to plan an extravagant holiday vacation to Jordan – A testament to her dedication and proficiency. With her erudition and talent, Sapna exceeded her client's expectations by creating a luxury itinerary that delivered an unforgettable experience.
She had never been to Jordan, but her client was amazed by how Pluto Travels planned and executed the 6-day luxury holiday. From the moment they arrived to when they departed, every detail had been taken care of, exceeding even their highest expectations. It is how Pluto Travels began offering platinum services, and it all started with one happy and impressed client in Jordan.
How Pluto Became a Success During a Global Recession?
Pluto Travels was born from Sapna's husband's vision. It was founded in 2007. It was the time when this family-owned and family-managed business faced a major challenge in 2008 when a global recession hit the world.
That's when Sapna stepped in and took the reigns of the company's marketing department, ensuring the business's continued success. The combined power of the two gave them the strength to bravely sail through the recession and stay focused on their corporate and luxury segments.
Through dedication and hard work, they have expanded to five offices with a team of sixty people, positively impacting their respective fields. Today, they are a successful example of what can be achieved with passion and perseverance. With her guidance, Pluto Travels has become an international travel service leader.
A little about Top Entrepreneurs
Sapna is a natural-born presenter. Her teachers always appraised her on her communication skills during school. Her knack for engaging and connecting with people made her stand out, and it was no surprise that she was quickly snapped up as a marketing executive in a media management company.
Her ability to persuade clients to take up their packages proved a great asset, winning her boss over. It was a true demonstration of her talent and determination. She quickly grasped the significance of building strong connections when she joined her family business in Dubai. It has become the foundation of her achievements in travel marketing.
She connects with new individuals and professionals each day and gives her best to grow Pluto's Travels. This strategy has aided in the growth of their PR, considering much of the company's business is derived from word-of-mouth referrals. Her clients and everyone can even connect with her on Instagram to enjoy Virtual Luxury Travel.
Let's Take It To Another Level
By 2023, Spana and her team plan to become a fully automated organization. Sapna wants to leverage the power of bots to streamline the booking and reservation process for clients, with a particular focus on visa arrangements and luxury holidays.
Clients will enjoy a more straightforward experience when caring for their travel needs. With the help of bots, clients can make arrangements quickly, conveniently, and with peace of mind, knowing that their visa and luxury holiday needs are taken care of.
She is determined to take Pluto Travels to the next level. She believes it will continue expanding its offerings and providing customers with unique and memorable travel experiences. As the travel industry evolves, the company will likely adapt to new trends and emerging technologies to stay ahead of the curve.
As more consumers become environmentally conscious, there is a growing demand for sustainable travel options. Pluto Travels has the potential to capitalize on this trend by offering eco-friendly travel options and promoting sustainable tourism practices.
Since Pluto Travels is using technology to enhance the customer experience, the company can offer customers immersive and engaging travel experiences beyond traditional ones by leveraging emerging technologies such as virtual and augmented reality.