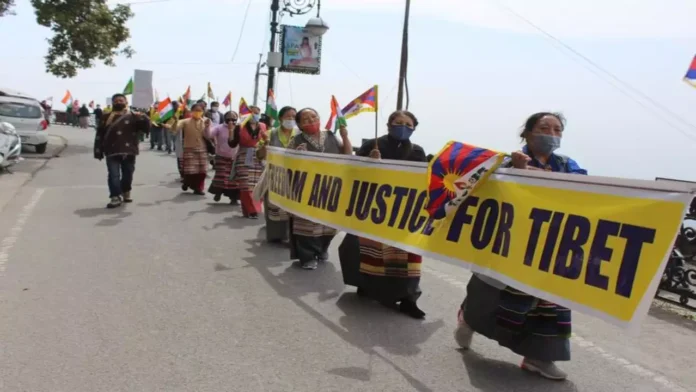 The Tibetan refugees raise their anger against China's entry into Indian territory in the Tawang region of Arunachal Pradesh and started their demand for a one-China policy. They wants Tibet's independence from China and criticized the activities of the People's Liberation Army (PLA) of China.
According to Defence Minister Rajnath Singh, The China PLA army units attempted to cross the Line of Actual Control in the Yangtse area of Arunachal Pradesh's Tawang Sector and unilaterally attempted to capture the area to show their status there, but they were removed from the area by our strong and brave Indian military soldiers.
The Rinzin Chidon, head of Students for a Democratic Tibet, during the protest stated that they assembled there to demonstrate their support for the Indian Army and demand the independence of Tibet from China. She further claimed that while Tibet was a sovereign nation, India never experienced a boundary dispute with it.
She said that from time to time there have been frequent border breaches and terror methods used by the Chinese Communist government for capturing Tibet's region and she requests the Indian government for Introducing a one-China policy.
The One-China Policy directly interferes with India's desire for a secure border. The China government is stating that Arunachal Pradesh and Ladakh are the regions of Tibet.