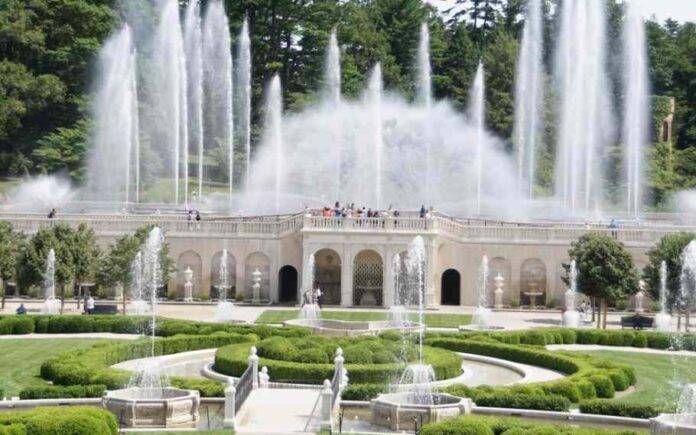 The capital of Tripura is all set to be included in the list of superlatives with the largest fountain on the continent which will be installed in the city by January of next year.
The fountain to be Installed through the Agartala Smart City Limited (ASCL) project will be the largest in Asia. It will be 120 metres in length.
This was shared by ASCL Mission Director & Chief Executive Officer Dr. Shailesh Kumar Yadav on Wednesday.
Speaking to the media on the progress of the ambitious Agartala Smart City project, Dr. Yadav said, "We have taken another project in Ujjayanta Palace. The fund was sanctioned by Asian Development Bank (ADB). In this project, we will install a fountain that will be Asia's largest fountain. The height will be 120 meters and the work is expected to be completed by January 2023."
In the meantime, the mission director and general manager of Agartala Smart City Limited also provided an update on the progress of other projects in the capital of Tripura.
"The Central government has released a fund of Rs. 294 crores and the state government will spend Rs 78 crore. The total amount stands at Rs. 372 crores for the Agartala Smart City Limited project and out of this, works worth Rs 342 crore has been completed so far," said the ASCL CEO.
The CEO further added, "In total, 67 projects were enlisted; among them, 49 have been completed while 17 are still going on under the Agartala Smart city project."
It was further shared with the media that the work for widening the connecting road between Maharaja Bir Bikram Airport and Agartala city is expected to be completed by January 2023. Notably, the Centre has approved Rs. 51 crores for the road widening project.
Earlier on Tuesday, a crucial meeting of the City Level Advisory Forum was held at the Agartala Municipal Corporation Office in which the progress of the Smart City project was examined in the presence of Union Minister Pratima Bhowmik, and the Mayor of Agartala, Dipak Majumdar, amongst others.