BJP and IPFT (Indigenous People's Front of Tripura) on Saturday managed to hold on to an ally and gave a surprise turn to the events. This gave surprising turn for the coming Assembly elections. The IPFT announced that it would fight five seats in a tie-up between the two parties, at a press conference attended by the top state BJP leadership. The development is a boost for the BJP as it seeks re-election in Tripura, with the tribal vote set to be divided between the IPFT and the fast-rising TIPRA Motha.
In fact, a few days ago, the IPFT had announced that it was holding talks with the Motha for a possible merger. The IPFT announcement Saturday came hours after the BJP released a list of 48 names, while indicating that possibilities of a tie-up were still on. The five seats announced for the IPFT were ones on which the BJP did not name candidates. In 2018, the IPFT had contested 12 seats, and won eight. However, several of its legislators have recently quit and joined the Motha, decreasing its bargaining power.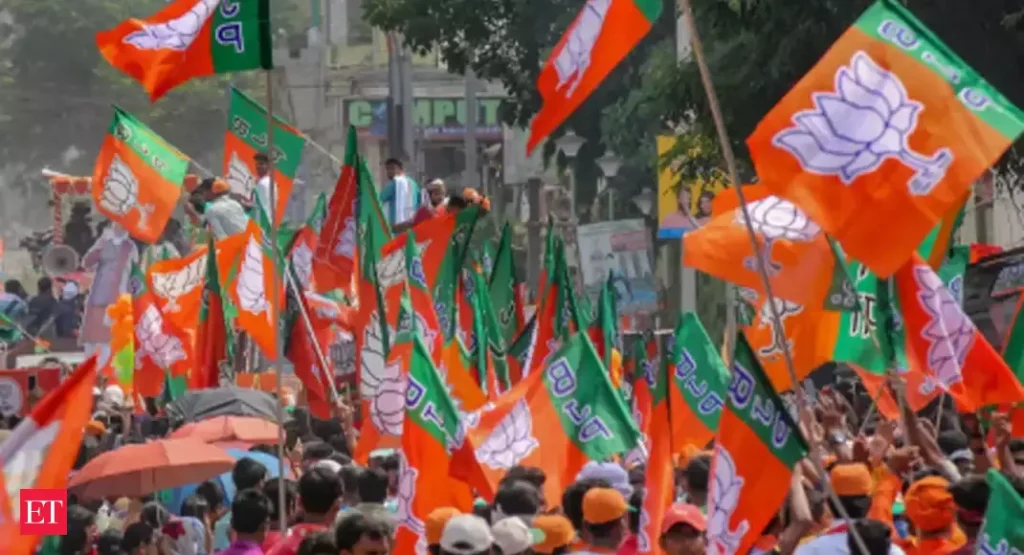 TIPRA Motha chief Pradyot Kishore Manikya Debbarma, who only Friday ruled out any seat-sharing talks with the BJP, indicated his surprise at the sudden turn of events. Before the IPFT came out with its announcement, he tweeted: "All the IPFT leaders are surprisingly not picking up their calls! Been waiting to hear from them since 11 am! Looks like Operation lotus is on!"
Later, he told that he was not surprised. "They (the IPFT) have done it before, they ditched us once before and now again," Pradyot Debbarma said, adding, "They have obligations. I understand." He also claimed on Twitter that "thousands of IPFT supporters" were joining the Motha across the state.
At the announcement of the BJP-IPFT tie-up, attended by IPFT leaders Bidhan Debbarma and Shuklacharan Noatia, Chief Minister Manik Saha of the BJP said it had decided to allocate 5 ST reserved seats to the tribal party, including Takarjala, Ramchandraghat, Asharambari, Kanchanpur and Jolaibari.