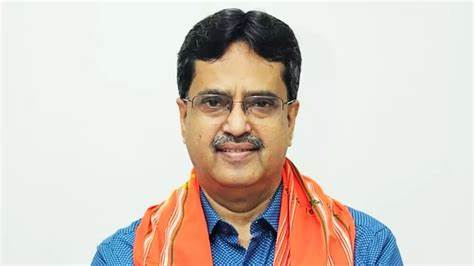 Tripura Chief Minister Manik Saha lashed out at the West Bengal government on Saturday. Accusing the Mamata Banerjee government of not giving a democratic space to political opponents, Saha claimed that the BJP would come to power in the coming days to create a peaceful, development and transparent environment in the state.
Speaking at a felicitation ceremony organized by the BJP on the theme Ek Bharat Shreshtha Bharat at the National Library, Saha said that the double engine government can accelerate the development of the state. He urged the people of Bengal to adopt the double engine model with a single party at the Center and in the state. Saha said that while coming from the airport, he saw only TMC flags and flags. This shows that TMC does not want to give any democratic space to other opposition parties.
The Tripura Chief Minister said that you may not allow BJP flags, but the saffron party has made a place in the hearts of common people. He said, Didi, when you pronounce this word, the word democracy seems irrelevant. Everyone knows what is the situation in Bengal. How thousands of BJP workers were attacked, beaten up, their houses looted and driven away from their homes. He said that incidents of murder and rape took place after the 2021 assembly elections.