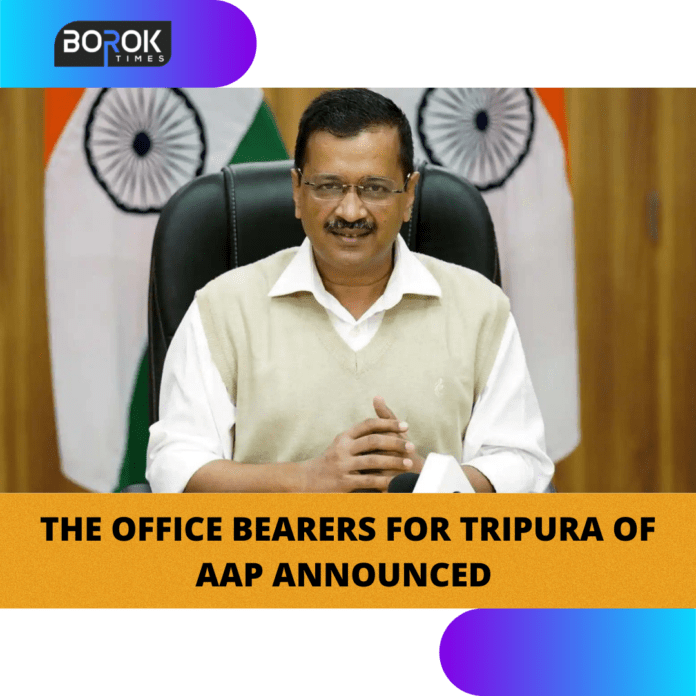 On Tuesday, 2022, Aam Aadmi Party announced the office bearers for Tripura to go for Assembly polls next year. The AAP of Gujarat unit has formed 850 office bearers forming a new organization. The party has appointed Abujam Umapada Luwang as State Co-Incharge and Suman Laskar as State Convener of Tripura state.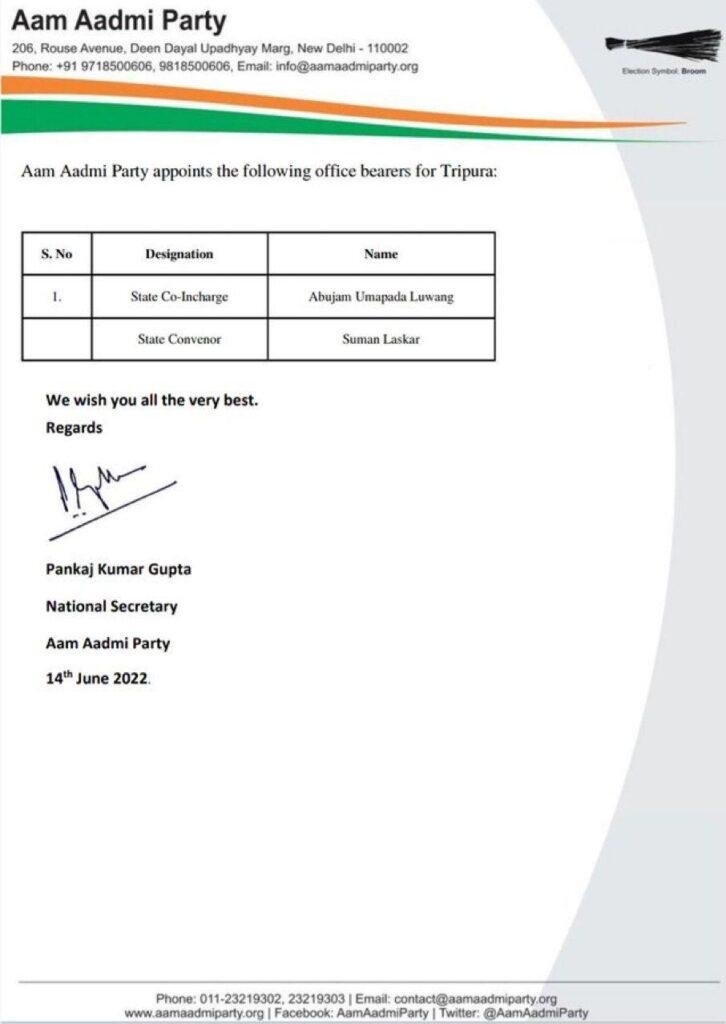 The Party has made an announcement in the notice, signed by Pankaj Kumar Gupta the National Secretary of the party. In March 2022, after the victory of the Punjab Assembly Election of the AAP Party, they have started focusing on Gujarat, Uttarakhand and Himachal Pradesh and keenly focused to go on Assembly polls.

Kishori Desai, State President (frontal Organization) and Manoj Sarothiya as the state general secretary; Ishudan Gadhvi who is appointed for the AAP Party of Gujarat and Indranil Rajguru has been appointed the National Joint Secretary of the state.

"Major Announcement AAP announces a New Organization Structure for Gujarat with over 850 office bearers Shri @isudan gadhvi has been appointed as the National Joint Secretary and Shri Indranil Rajguru has been appointed as the National Joint Secretary Best Wishes", AAP twitted.