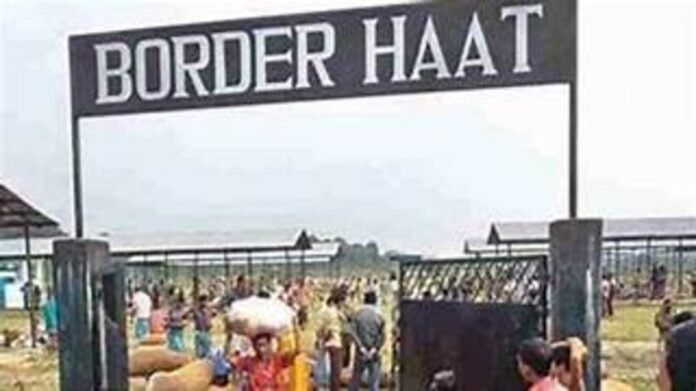 The Tripura government has put forth a proposal to the Union Ministry of Trade and Commerce to establish nine additional border huts along the 856 km border with Bangladesh. The move aims to facilitate increased volume of tax-free trade and commerce between the two neighboring countries. As the proposal awaits permission, officials believe that the initiative will not only bolster bilateral trade but also strengthen the friendship and cooperation between India and Bangladesh.
The idea of establishing more border huts has been under consideration for several years. In 2012, the Centre granted permission for the opening of four border huts on the no-man's land along the India-Bangladesh border. These border huts were set up in strategic locations, including Srinagar in Sabroom, Kamalasagar in Sepahijala district, Kamalpur in Dhalai district, and Raghna in Dharma Nagar of north Tripura district.
Following the ascent of the BJP government in Tripura in 2018, the state proposed the establishment of seven more border huts. However, the matter had remained undecided until recently. The Ministry of Commerce of the Tripura government has now taken the initiative and forwarded a proposal to the Union Commerce Ministry, seeking approval for the opening of nine additional border huts.
The anticipated approval of the proposal is based on the mutual interest and enthusiasm shown by the Union Ministry. Authorities believe that these new border huts will play a pivotal role in promoting smooth cross-border trade and enhancing the economic ties between India and Bangladesh.
The proposed border huts will create convenient points for traders and merchants from both sides to engage in tax-free trade, further encouraging economic activities in the region. Additionally, it is expected to reduce bureaucratic complexities and expedite the movement of goods, ultimately fostering an environment conducive to seamless trade and commerce.
Apart from the economic benefits, the opening of these border huts will also play a significant role in strengthening the cultural and social bonds between the people of India and Bangladesh. It will provide opportunities for increased interaction and collaboration, fostering a sense of camaraderie and understanding between the neighboring nations.
The Tripura government is optimistic about the acceptance of the proposal by the Union Ministry, and once approved, the process of establishing the nine new border huts will commence. The move is seen as a positive step towards enhancing regional connectivity and promoting mutual growth and prosperity.
The proposal to establish nine additional border huts along the India-Bangladesh border in Tripura holds great potential to boost tax-free trade and commerce between the two nations. This initiative, once approved, will not only strengthen economic ties but also foster a sense of friendship and cooperation, bringing India and Bangladesh even closer together. The development is eagerly awaited, as it promises to bring about positive changes and greater prosperity to the region.