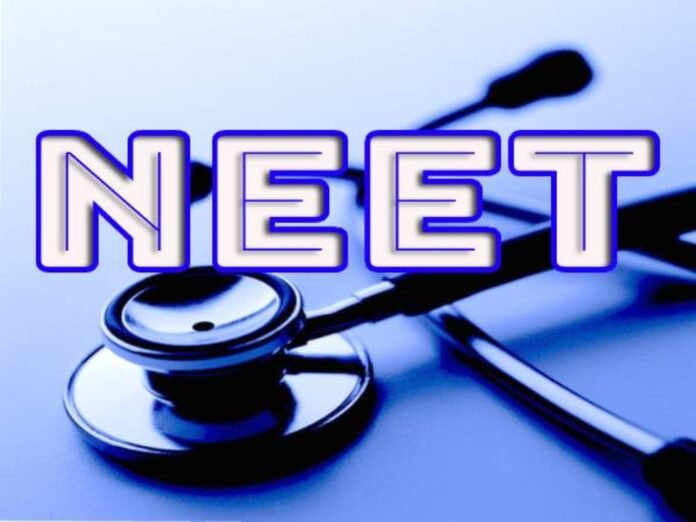 According to data provided by the National Testing Agency (NTA), Tripura stands out with the lowest number of applicants for the National Eligibility-cum-Entrance Test for Undergraduate (NEET-UG) among state boards over the past five years. The state board of Tripura had a mere 1,683 applicants, trailing behind Mizoram with 1,844 applicants and Meghalaya with 2,300 candidates.
Several other state boards have also witnessed fewer than 5,000 NEET-UG applicants during this period. Nagaland accounted for 2,422, Goa had 3,834, and Uttarakhand recorded 4,423 applicants. This consistent trend across the last five years indicates a notable disparity in participation among different regions of the country.
NEET-UG serves as the qualifying entrance examination for admissions into various medical courses, including Bachelor of Medicine and Bachelor of Surgery (MBBS), Bachelor of Dental Surgery (BDS), Bachelor of Ayurveda, Medicine and Surgery (BAMS), Bachelor of Siddha Medicine and Surgery (BSMS), Bachelor of Unani Medicine and Surgery (BUMS), Bachelor of Homeopathic Medicine and Surgery (BHMS), and BSc(H) Nursing. With over 80,000 MBBS seats distributed across more than 540 medical colleges nationwide, NEET-UG is a crucial determinant of medical education prospects.
Since May 2019, the NTA has been overseeing the administration of NEET-UG on behalf of the Ministry of Health and Family Welfare, a role previously held by the Central Board of Secondary Education (CBSE).
This year's NEET-UG saw a remarkable increase, with 11.45 lakh candidates out of the total 20.38 lakh qualifying, indicating a growth of 48 percent compared to the previous year. Uttar Pradesh led in the number of qualifying candidates with 1.39 lakh, trailed by Maharashtra with 1.31 lakh and Rajasthan with over a lakh qualifiers. Kerala and Karnataka also made it to the top five states, with both surpassing 75,000 qualifiers.
Interestingly, Tamil Nadu, a state that has been vocal in its opposition to centralized medical entrance tests, had the highest number of candidates within the top 10 ranks. Additionally, among the top 50 ranks, Delhi secured eight spots, Rajasthan and Tamil Nadu held seven and six places respectively.
Over the five-year period, Maharashtra topped the list in terms of NEET-UG applicants, followed by Karnataka, Tamil Nadu, and Uttar Pradesh. This year, NEET-UG witnessed a massive participation of over 20.38 lakh candidates, an increase from 14.10 lakh in 2019. The majority of candidates from 2019 to 2023 came from the Central Board of Secondary Education (CBSE), with over 5.51 lakh applicants in this category.
However, in terms of state boards, Maharashtra outperformed others, claiming the highest number of NEET-UG applications, reinforcing its significance as a hub for medical aspirants.