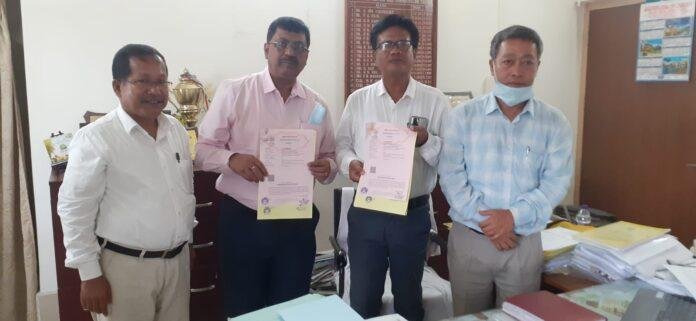 The government of Tripura through a press release today informed the media that with an aim to boost the economy of the state, it had recently on Wednesday, August 11 signed a pact with Patanjali Food Ltd, a subdivision of the Indian multinational brand Patanjali Ayurved.
The Memorandum of Understanding (MoU) was signed between the Director of Horticulture and Soil Conservation, Govt of Tripura, and the Indian yoga guru Swami Ramdev-owned enterprise with a mission to grow palm oil in the state under the National Mission on Edible Oil – Oil Palm (NMEO – OP). The NMEO – OP is an Rs 11, 040 crore project launched by the central government with a special focus on the northeast region and the Andaman and Nicobar Islands to reduce the heavy dependence on the imports of edible oils.
The Indian brand has been allotted two Zone by the state govt. comprising districts like Khowai, west Tripura, Sepahijala, Gomati, and south districts of Tripura. The state has a wide scope of oil plantations in the said districts.
Tripura Chief Minister Dr. Manik Saha, earlier, in a recently held meeting of the NITI Aayog, stated that the govt. is aiming to cultivate palm oil in the state covering an area of 530-hectare during the year 2022-2023.
The state's agriculture minister Pranajit Singharoy speaking to the media informed that palm cultivation in the state will be carried out on a commercial scale. Singharoy additionally informed that Patanjali is also aiming to set up a factory in Tripura to extract oils from palms.
"We had called for an expression of interest detailing the scope of work and our mission statement. Several organisations have participated in the bid but Patanjali Foods Ltd fulfilled all the criteria and agreed to the conditions set out by the departments," the Tripura Agricultural minister further informed.
The memorandum signing event, in Tripura yesterday, took place in the presence of the Director of Horticulture and Soil Conservation Department – Dr. Phani Bhusan Jamatia, Joint Director – Santanu Debbarma, Joint Director – Hirendra Deb Barma, and Head of Northeast, Oil Palm, Patanjali Foods Limited – S Bhattacharjee.