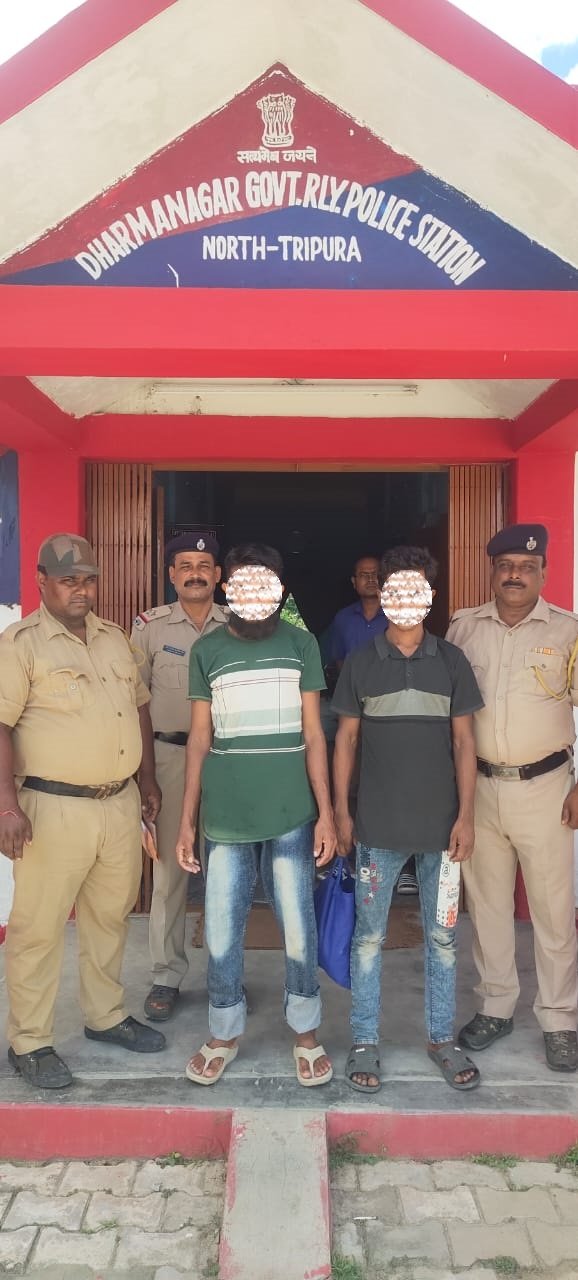 On July 21, 2023, a significant incident took place at Dharmanagar Railway Station in Tripura, as authorities from the Government Railway Police (GRP) detained two individuals of Rohingya origin. The Rohingyas were caught during a routine checking procedure and were found to have entered India illegally from Bangladesh.
The detention of the two Rohingya nationals has raised concerns about illegal immigration and border security in the region. The Rohingya community has been facing persecution in Myanmar, leading many to seek refuge in neighboring countries, including Bangladesh and India. However, their entry into India without proper documentation is a violation of immigration laws.
Upon their detention, the GRP registered a specific case against the two individuals under the appropriate sections of the law, highlighting the seriousness with which the authorities are addressing the issue. Illegal immigration poses various challenges, including potential security risks and strain on resources for the host country.
Authorities are now investigating the circumstances of their entry into India and are likely to inquire about any potential involvement of human trafficking networks that facilitate such illegal border crossings. Additionally, measures may be taken to verify their identities and determine their reasons for seeking refuge in India.
The incident has also brought attention to the need for strengthened border controls and security measures to prevent unauthorized entry into the country. It underscores the significance of cooperation between neighboring countries to address the issue of illegal immigration and collaborate on finding sustainable solutions for displaced communities.
The detained Rohingyas will be processed through the legal system, and their situation will be closely monitored by relevant authorities. The case serves as a reminder of the complex challenges posed by illegal immigration and the importance of maintaining a secure and regulated border to safeguard national interests and security.
The Tripura Police and other concerned agencies will continue to work diligently to tackle issues related to illegal immigration and maintain the integrity of the nation's borders. Efforts will also be made to address the humanitarian aspect of the situation and provide necessary support to those seeking asylum through appropriate legal channels.